Written by Moses Lincoln, Regional Training Coordinator (Sierra Leone),
and Alex B Klausen, Director of Systems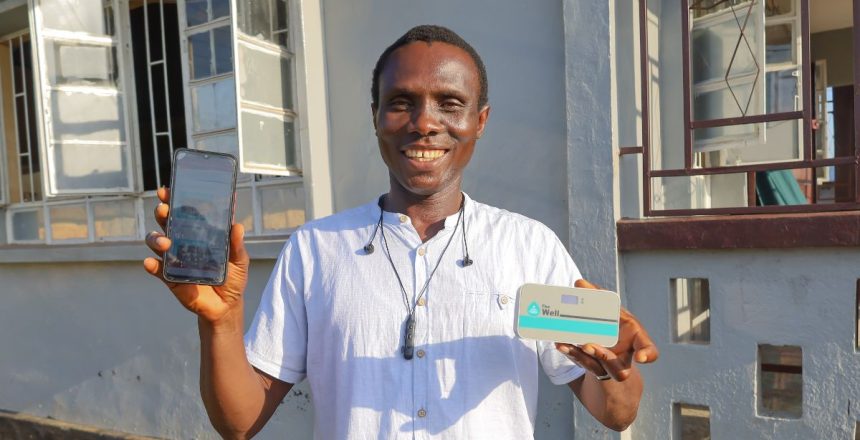 I (Moses Lincoln) can vividly recall my childhood days. I went to spend the Christmas holidays with my grandparents. I realized that almost everyone plunged themselves in the cool stream that flows by the village early in the morning on New Year's Day. I took a plunge too. I was told that all the uncleanness of the previous year will be removed, and that cleanness and coolness will be mine in the New Year.
In the Relay Trust we are refreshed for a new year. This is indeed a year of launching. In previous years we have worked on preparations in terms of content production, hardware and software solutions and also building the necessary relationships with many church leaders across Africa and beyond. And now we have finally reached a significant countdown to launch. June marks the deadline for launching hardware and software together with content packages, which will enable pastors in remote communities to go through structured training programmes, in order to equip them to better serve in their churches and communities and preach the Gospel in word and deed.
The Relay Trust wants to help resource the 200 poorest dioceses in the Anglican Communion. Most of them are in Africa, and Sierra Leone is no exception. We have conducted training of church leaders in remote areas of Sierra Leone. One of the courses we are currently facilitating is the Timothy Leadership Training (TLT). This two-year-programme aims at church leaders on different levels. It is a very practical programme, where all training aims at creating concrete action plans to be implemented. Currently over 80 Anglican deacons and priests in Sierra Leone are benefitting from this leadership course. In the Anglican Diocese of Freetown you won't be ordained, unless you have gone through this course. The bishop, Rt. Rev. Thomas A.I. Wilson, has mandated all his deacons and priests, including himself, to go through the training. Even lay readers in the diocese have started to use the TLT modules and the first training has been carried out in Waterloo for those in the rural deaneries.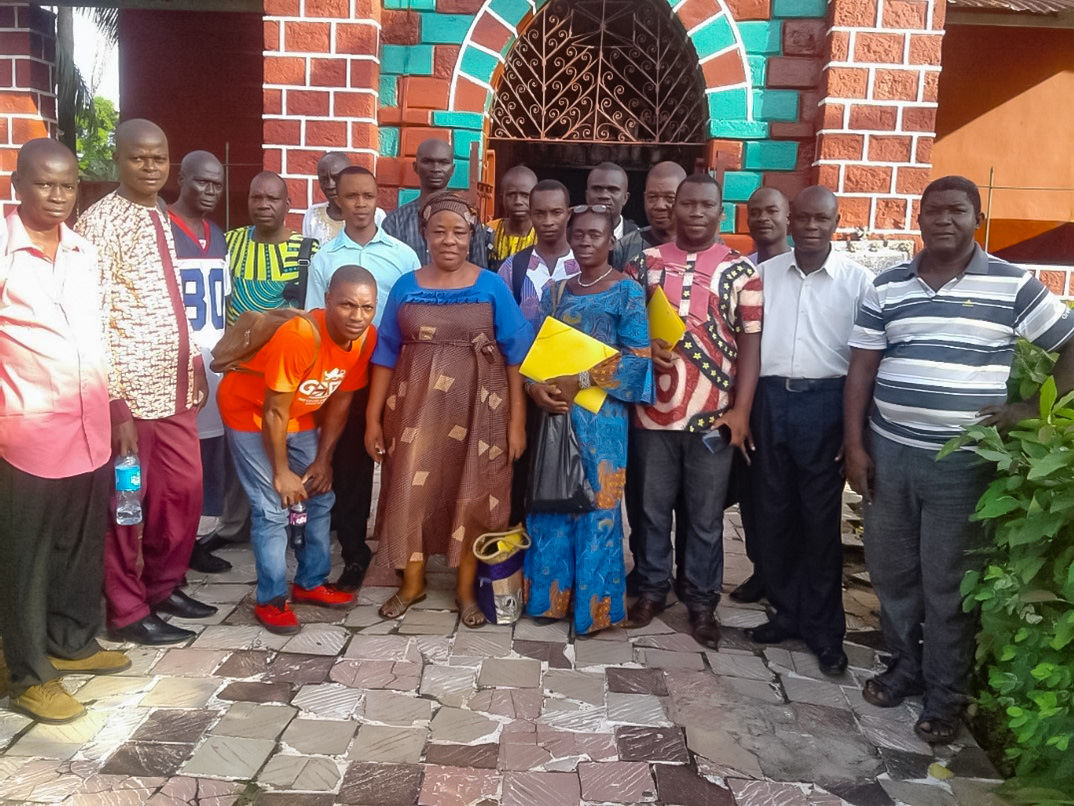 In the training, the participants are asked to prayerfully consider something that will bring change to their family, community and church at the end of each session. During one of the sessions, a unique incident occurred, which led to all the participants joining Alfred A. Kargbo in his goal for Kingdom change at St. John's Parish, Macdonald. After lessons on visitations, especially relating to crisis, he visited a parishioner, who had not been to church for a long time. She had been involved in an accident by falling into a ditch on a dark night causing her to hurt both her legs. She did not have a flashlight. Alfred prayed with her and promised to visit her again the following day. He shared this story with the entire class the next day. I (Moses Lincoln) pleaded with the participants to bring extra money on the final day of the training, so they could contribute towards buying a flashlight for this lady. 80,000 leones was raised and handed over to Alfred who promised to buy a flashlight and present on behalf of the class.

The Relay Trust is also working with other resources. We have just formed a new partnership with George Whitefield College around the Explore programme. This is an extension programme. In November, The Relay Trust hosted the first facilitator's training in Sierra Leone, which involved participants from Guinea, Liberia and Sierra Leone. Two facilitators came from George Whitefield College to conduct the training. This first launch will be followed up with ongoing training and communication through WhatsApp until the participants are ready for their exams. The programme has eight modules and would take approximately two years to complete.

Apart from these resources already being used, the content department is busy converting existing materials and building new courses in an audio/visual format. We are expecting the launch of several TLT modules during this year and also courses on farming and finance. All these different materials and resources will be made available on the Well system, together with many other resources by different providers.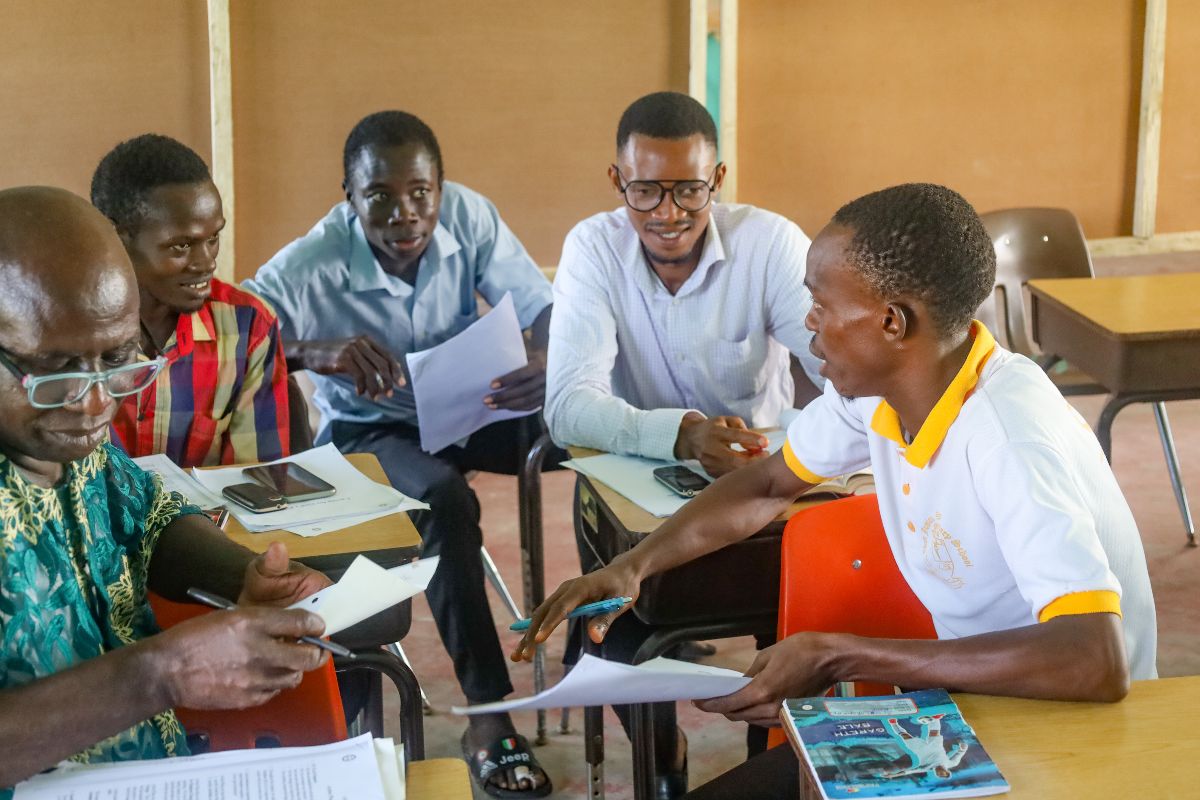 Subscribe to our Newsletter
You might also be interested in these articles