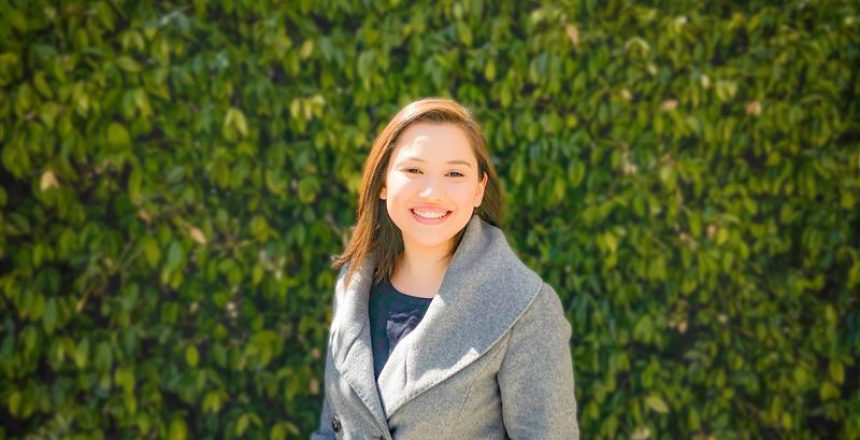 On April 19th, The Relay Trust welcomed Gabriela Cristofani into the London office for her first day as one of our team. As the Executive Assistant, Gabriela will largely be working with Mette Bjergbæk Klausen on the curriculum development and bringing her professional translator experience to standardizing the translation process of the materials between our teams.
"They're taking knowledge and training to places that need knowledge and training," Gabriela answered when I asked her what she was most excited about The Relay Trust. "The thing that I like the most about my profession is that we're building bridges between cultures… so when we're building bridges to places that actually need help… that's something amazing."
Gabriela said that The Relay Trust "was a perfect match." However, her journey here has been less straightforward.
"I tell my family that God knew, and that God paved the way, because I actually had no idea."
Gabriela is from São Paulo, Brazil, where she completed her undergraduate education in Portuguese Language and Literature and graduate education in Translation and Interpretation, before opening her own business as a self-employed translator for five years. During that time, she met and married her husband, another avid traveler, and in December of 2020, they planned to move to London to fulfill his dream of studying a master's degree abroad.
Moving during the middle of the pandemic had its difficulties, however. They left early, missing Christmas, to make one of the last flights available between the Brazil and the UK, only to be hit with London's full lockdown in January.
"Staying here and staying in Brazil is pretty much the same, it's just different currencies," Gabriela said, as in both places they have been contained within the walls of their apartment.
During February, Gabriela began to search for opportunities to begin her career in the UK. She said she took the opportunity to look for a job with a purpose, explaining, "this is something that drives me."
While in conversation with James Stileman, Executive Director at Christian Books Worldwide, he asked if he could pass her CV on with recommendations to a sister charity that needed someone with her set of skills. That sister charity was The Relay Trust. Within a brief time, Gabriela had been contacted by and then offered a position with us.
"It was so fast," Gabriela said. "I remember my husband asking me, 'so will you take this job?' And I was like, 'I don't see how I can argue that it is not God's will.'"
Gabriela and her husband are now settling in as London begins to open.
"We're sure that we're supposed to be here; although it was kind of hectic, it was the right thing to do."
Gabriela is excited about seeing how she can use her skills in her position with The Relay Trust while exploring study opportunities to grow them further. But mostly, she shared, she is ready to take a break from looking into the future and enjoy where God has led her.
"Now that we are here, let's be here," she said, "That's our plan: to be here, and be present."
Subscribe to our Newsletter
You might also be interested in these articles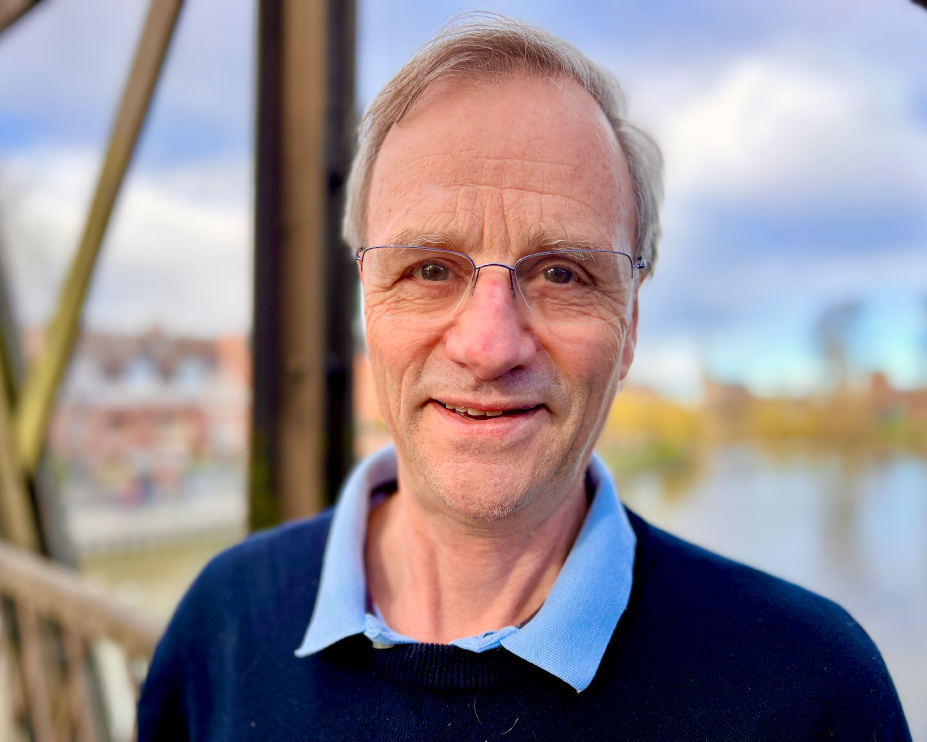 Biography
Martin has worked over the years as a teacher, in business, as a church leader and, more recently, with a variety of Christian charities. He has lived for many years in Shrewsbury in the UK. He is married to Jane and has three children and a growing number of grandchildren.
Read More »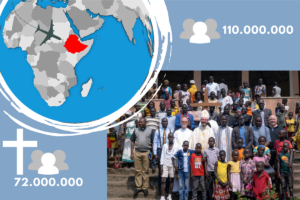 Articles
Recent news about Ethiopia has been dominated by the civil war being waged in the north of the country between the government and Tigrayan rebels, but there is another story of rapidly growing churches in Africa's second most populous country which I was able to experience first-hand on a recent visit. Of a population of some 110 million, 72 million are Christians, mainly Ethiopian Orthodox but with a rapidly growing minority of Evangelicals.
Read More »