The Relay Trust team is based around the globe, with team members living across three continents (Africa, Europe and North America) and several time zones. We have offices in England, Cameroon, Sierra Leone, and Uganda.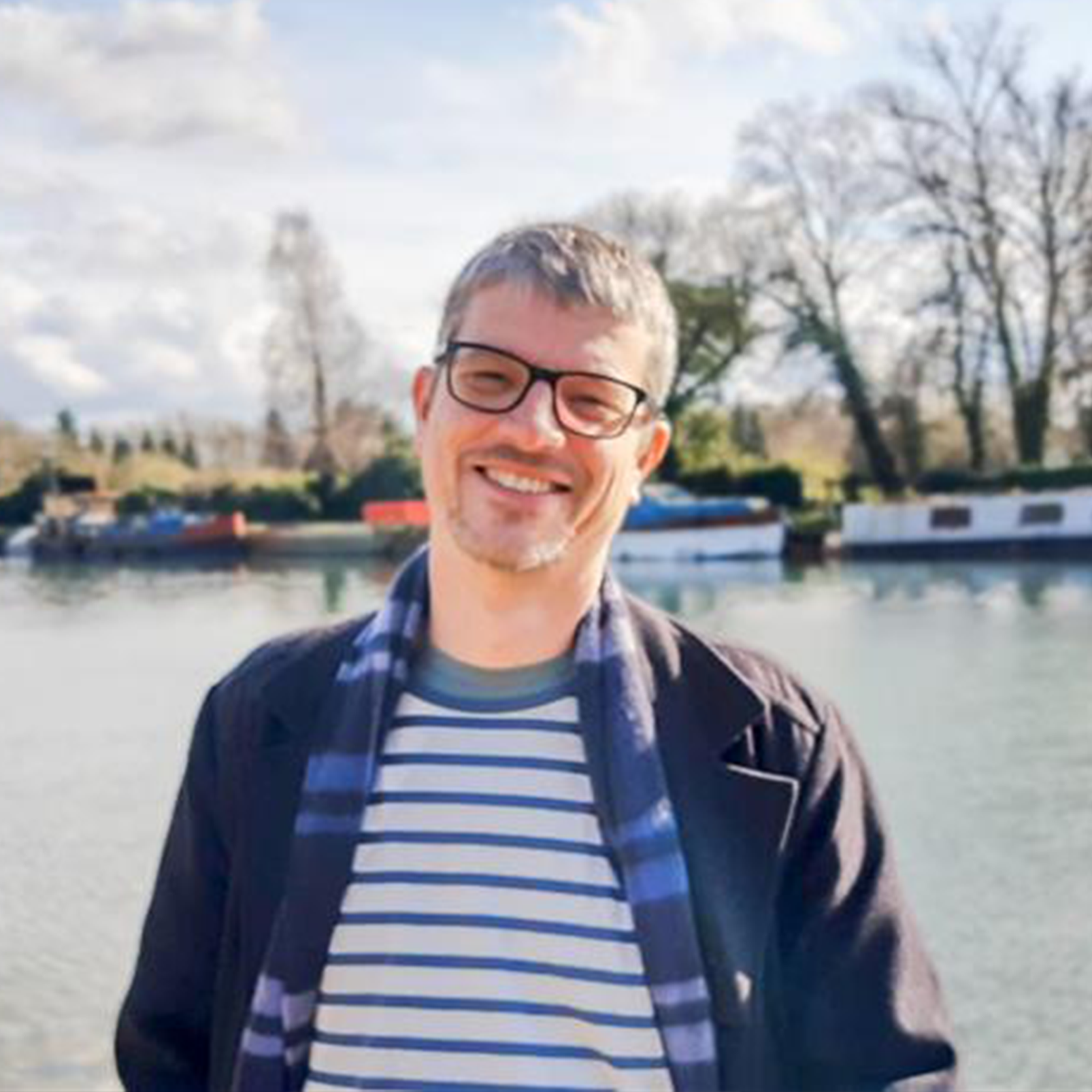 Alex Bjergbæk Klausen
Director of Systems
Alex Bjergbaek Klausen is the Director of Systems and a trustee of The Relay Trust Ltd. He holds a Master of Theology, is an ordained pastor in the Lutheran Church, and served as a missionary in West Africa from 2009 to 2016. Since 2016, he has been involved in setting up The Relay Trust as an organization and has been responsible for the development of The Well training system. Alex lives in Oxford but frequently travels to Africa.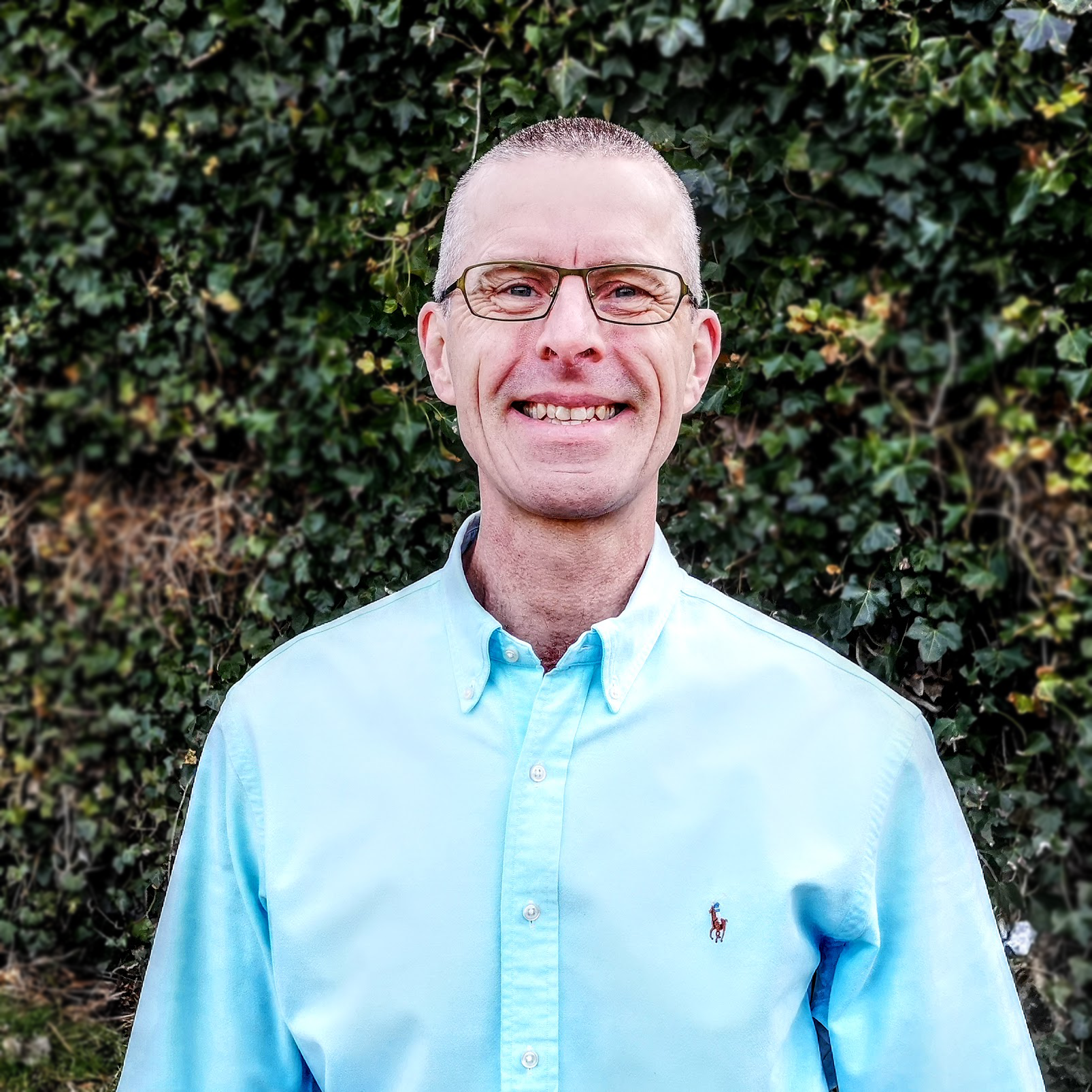 Finn Kier-Hansen
Strategic consultant
Finn Kier-Hansen is an administrative part-time assistant in the administration department. He holds a Master's degree in The Science of Religion with a minor in Computer Science from the University of Aarhus, Denmark. Finn is an ordained pastor within the Evangelical Free Church of Denmark, where he has been serving as a pastor for the past 23 years, in Tylstrup, Denmark.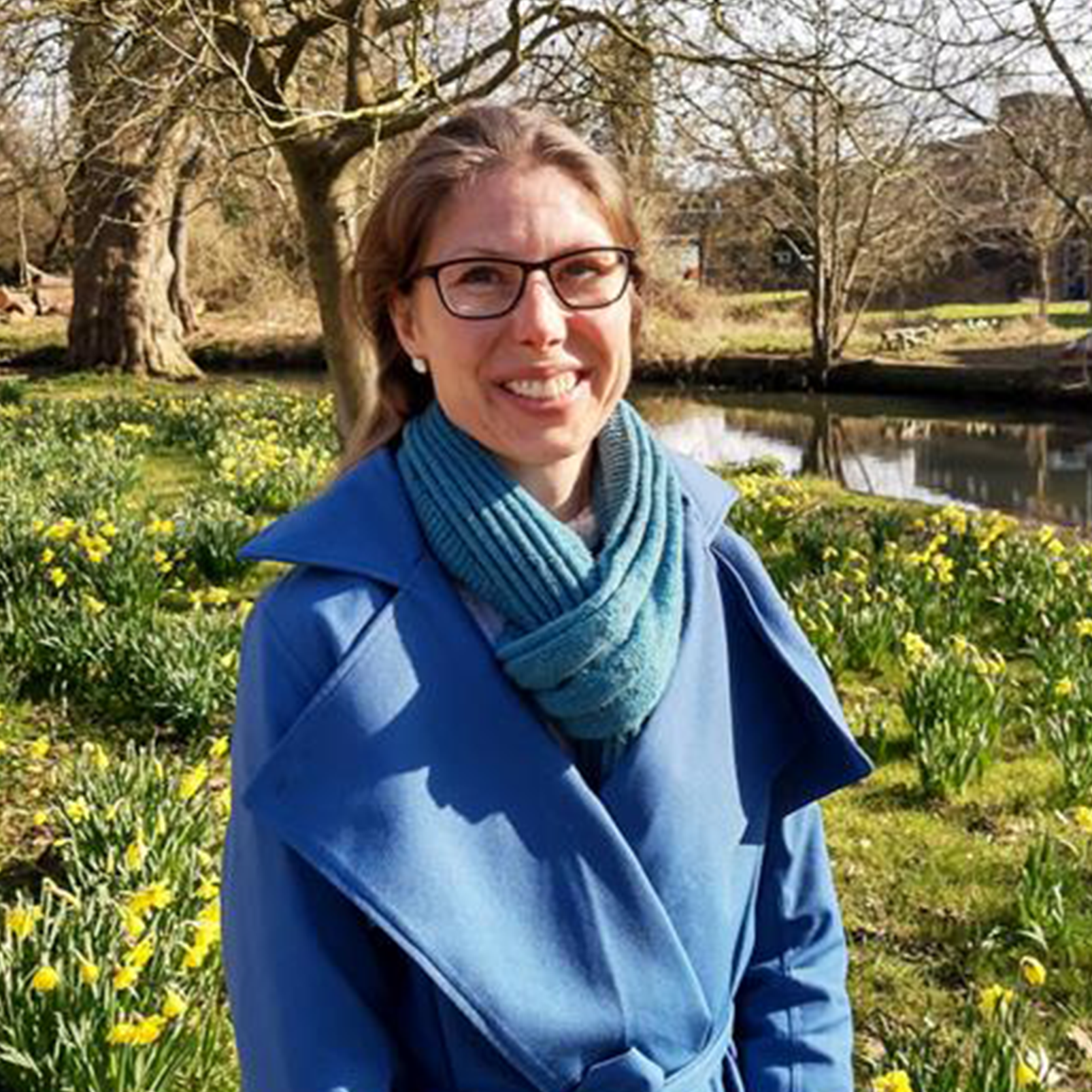 Mette Bjergbæk Klausen
Director of Content​
Mette Bjergbaek Klausen is the Director of Content of The Relay Trust Ltd. She holds a Master of Theology, is an ordained pastor in the Lutheran Church, and served as a missionary in West Africa from 2009 to 2016. Since 2016, she has been involved in setting up The Relay Trust as an organization and has been responsible for the development of the training method used. Mette lives in Oxford frequently travels frequently travels to Africa.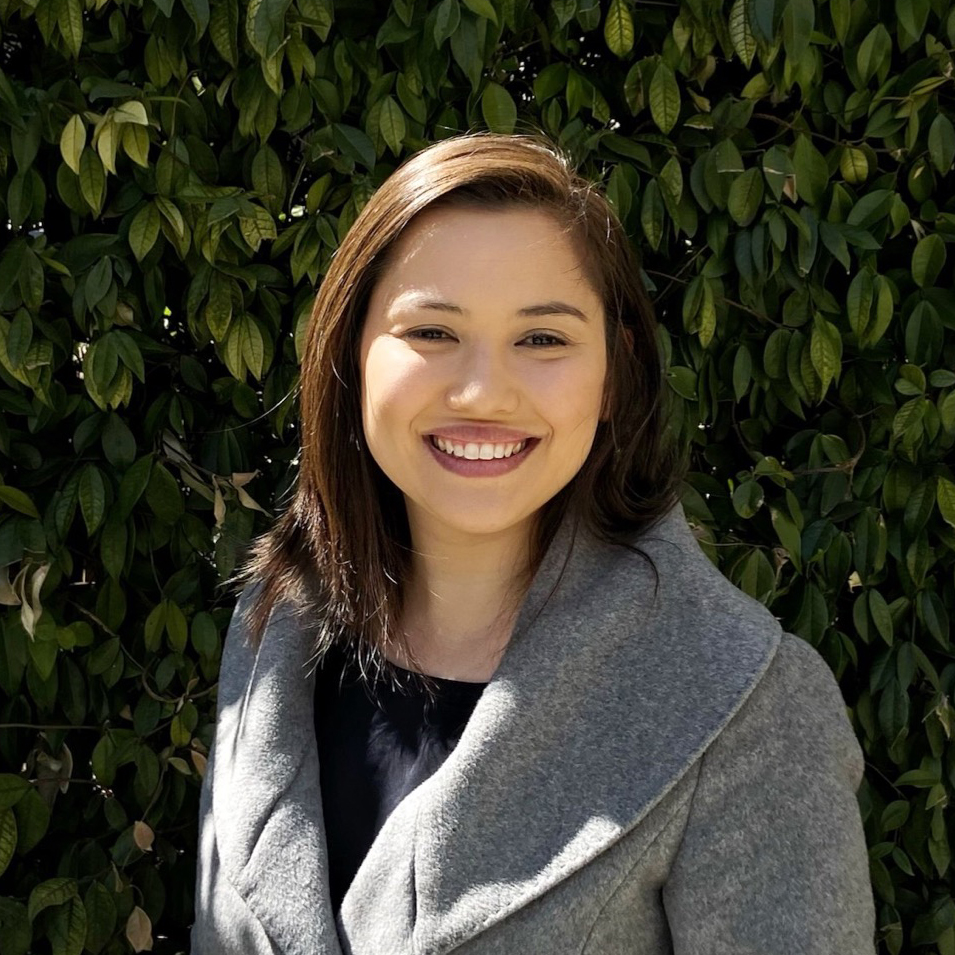 Gabriela Kishi Cristofani
Senior Course Designer
Gabriela Cristofani is the Senior Course Designer at The Relay Trust. In addition to designing courses, she also coordinates the translation process with our in-house and external translators. She has a degree in Portuguese language and literature and a PGDip in Translation and Simultaneous Translation studies. Gabriela is from São Paulo – Brazil, but she lives in London.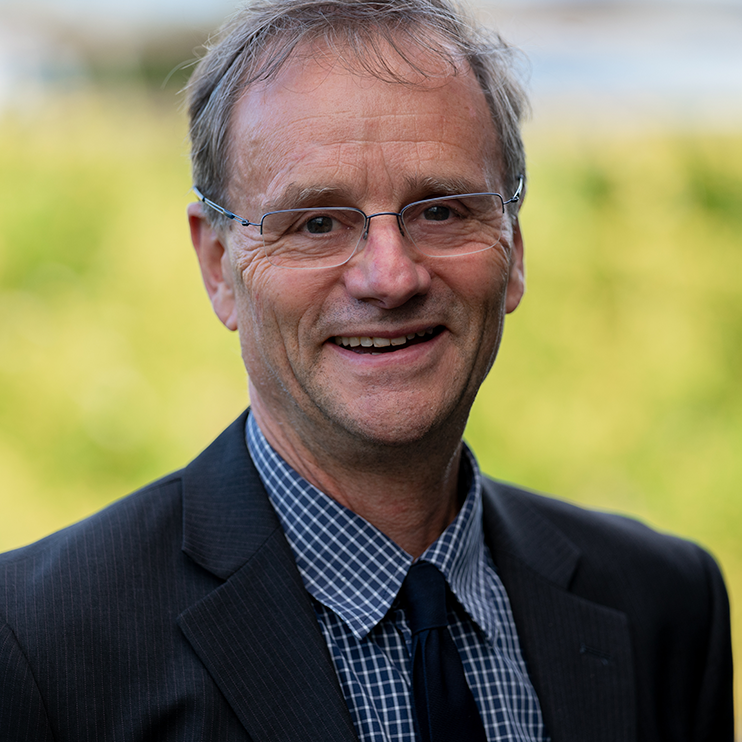 Martin Charlesworth
Course Designer
Martin Charlesworth lives in the UK and studied History at Oxford University (MA) and Theology at Gloucestershire University (BA). He has worked over the years as a teacher, in business, as a church pastor, in leadership training and, more recently, with a variety of Christian charities. During the last few years Martin has been developing "Word Online", a web-based platform for biblical teaching, specifically designed to equip church leaders and trainers using English as a secondary language. "Word Online" became part of the Relay Trust in 2022.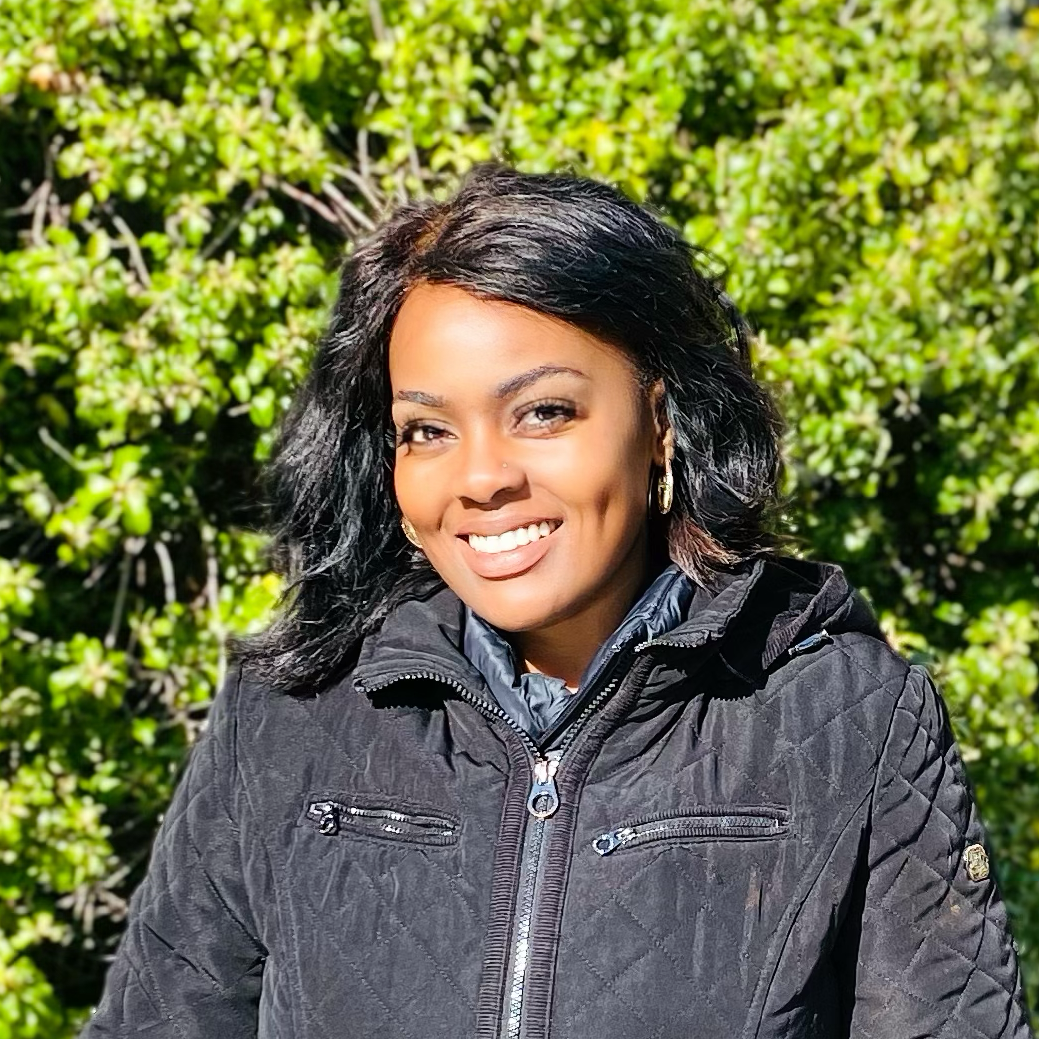 Shumi Kupara
Assistant Course Designer
Shumi Kupara lives in Oxford and assists with course design in the Content Team, she is a lawyer turned theologian with a background in legal literacy, specialising in constitutional law. Her passion for social justice is evident, with ten years of experience in the NGO industry working with marginalised and disadvantaged groups in Southern Africa. She has vast experience in creating literacy content for rural communities, specifically reading and teaching materials used as educational resources, workshop manuals and informational guides for traditionally complex subjects but presented in an engaging and easily understood way.
Fidèle Constance Etjeke
French Translator
Fidèle Constance Etjeke is a translator/Interpreter. She holds a Master's degree in Translation and a Master's degree in Conference Interpretation from the University of Buea, Cameroon. She has been working as the English to French translator for The Relay Trust since September 2019. Fidèle lives in Yaoundé, Cameroon.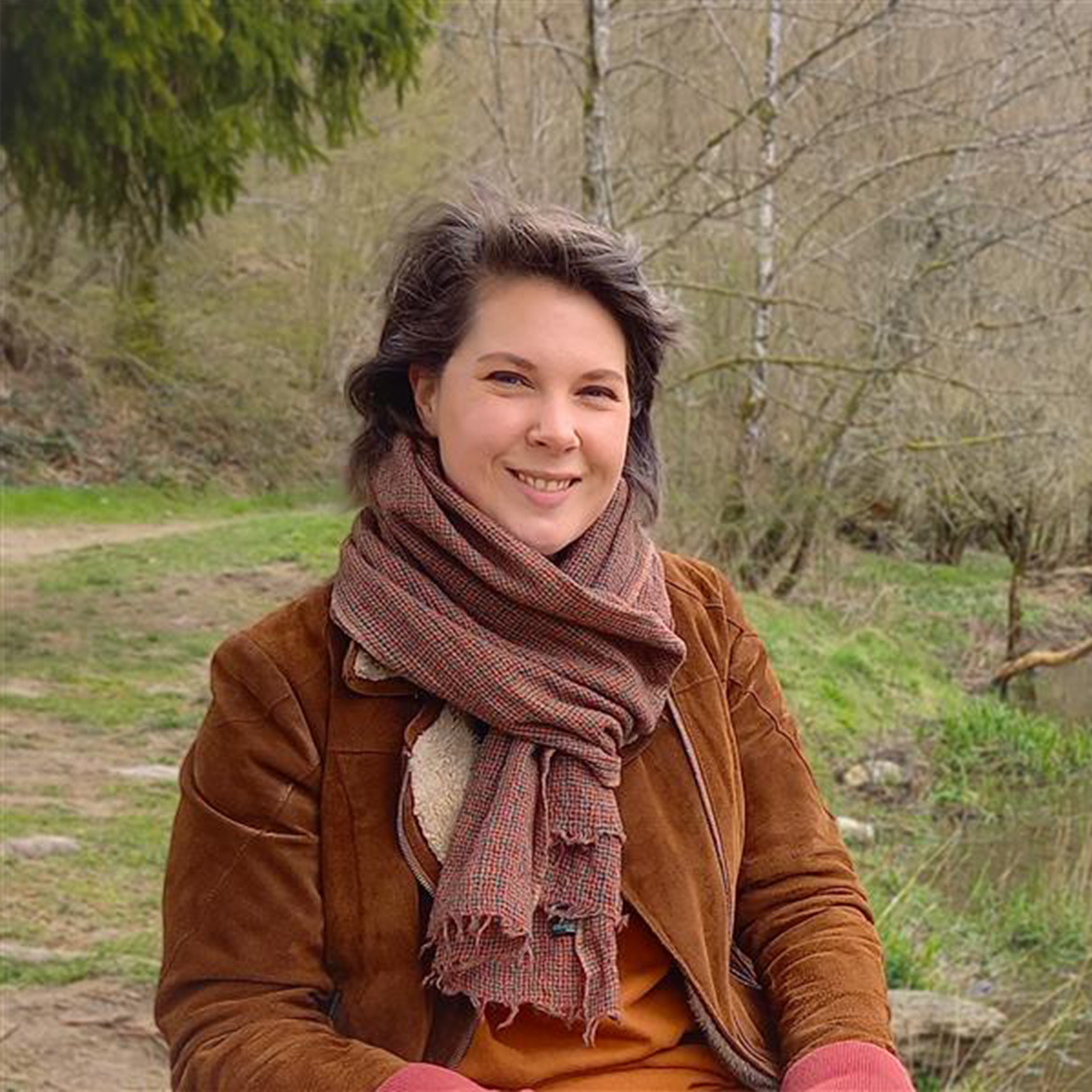 Solveig Dret
French translator, proof-reader and theological consultant
Solveig Dret-Vincent works as a French-speaking back translator, proof-reader, and consultant in theology for The Relay Trust. She holds a degree from the Institut Biblique de Bruxelles and a Bachelor's in Science of Religion from the Université Catholique de Louvain, both in Belgium, where she lives.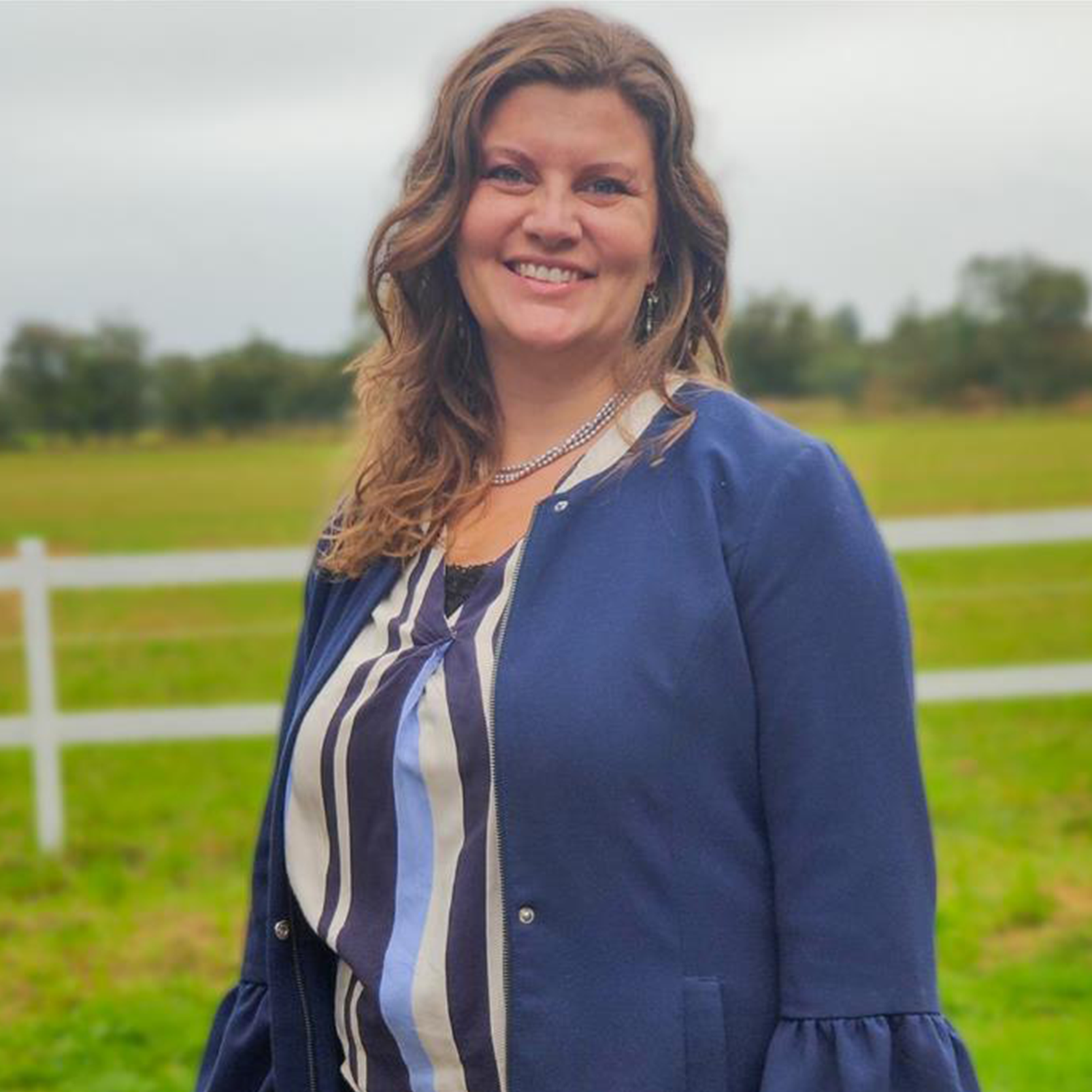 Maria Silkjær
Production Team Coordinator
Maria Silkjaer is the Production Team Coordinator. She is a teacher by profession and an animal behaviour therapist. She is the co-founder of Farming 4 Life in Uganda and Togo, and she has been working evangelism and development since 2009. She has been involved in setting up The Relay Trust production line and Design. Maria lives in Denmark.
Issa Maguey
Media Production/
Graphic Designer
Issa Maguey is the Coordinator/Media Producer in Cameroon for The Relay Trust. Issa is a certified international coach from the Global Entrepreneurship Institute. He also holds a Diploma in Pastoral Ministry and a couple certificates in Video production, graphic design, and web applications. Issa has worked with several Christian organisations in Africa and has been involved in missions since 2009. He is happily married and blessed with four children.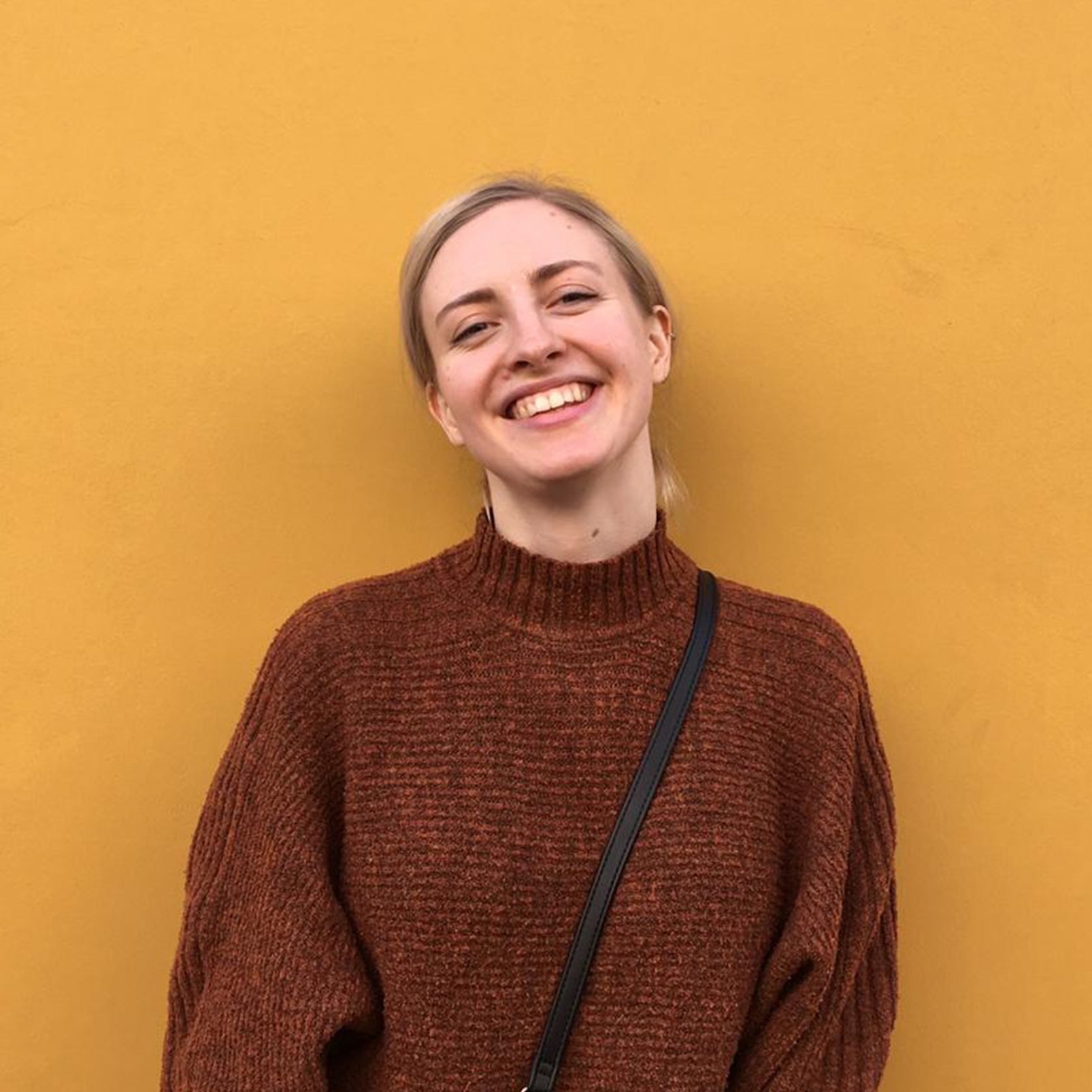 Philippa Nash​
Graphic Designer
Philippa Nash is Graphic Designer for The Relay Trust, and sits in the production team. She works on the branding and website for the organisation and produces audio visual teaching materials alongside her colleagues in the Content Department. She holds a first class degree in Graphic Design and has worked for global publishers and charities before joining the Relay Trust. Philippa is from the UK and lives in London.
Djamina Maguey
Coordinator for the Distribution Team and Anthropological Consultant
Djamina Maguey is the coordinator of the distribution team which is part of the content department in The Relay Trust. She holds a bachelor degree in Cultural Anthropology and uses her skills in course design and production as well. Djamina lives in Yaoundé Cameroon and she is single with a 5 years old daughter. Djamina conducts course tests and user surveys to improve courses. and operates the Relay Trust Facebook page.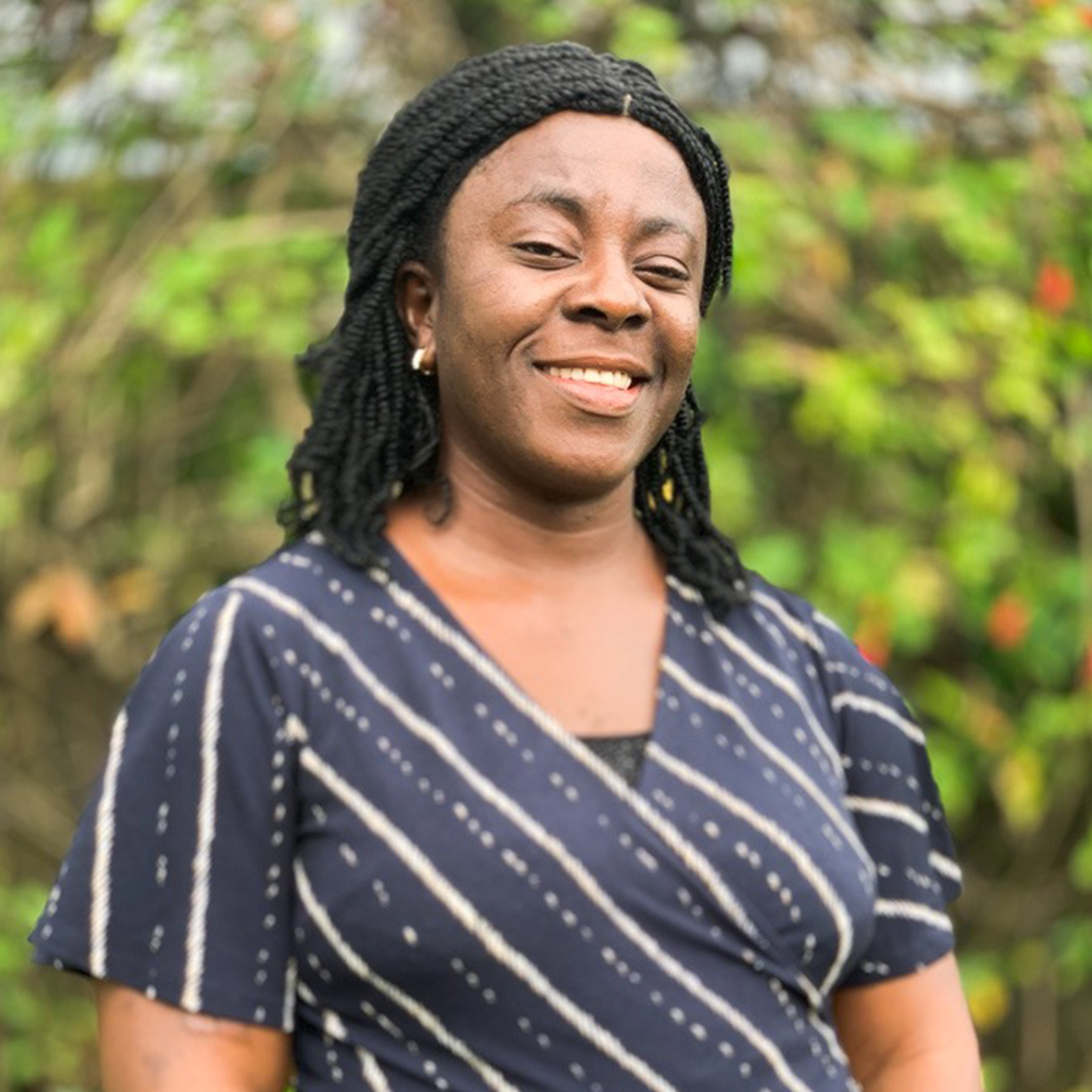 Lorreta Zock
Training Facilitator
Lorreta Zock lives in Cameroon and is married to Issa. Together they pioneered a mission call Go Africa Media, which essentially is developing young people to their highest potential and getting ready for the next phase of their lives. Lorreta is a trained communicator and a social activist. She advocates for the education of young girls in her involvement with organizations such as WOWWI, YWAM and CAYSA. She is a training coodinator with the Relay Trust today and has already impacted several youth across Africa.
Moses Lincoln
Training Coordinator
Moses Lincoln is a Training Coordinator in The Relay Trust. He lives in Freetown, Sierra Leone, with his family. He has a Masters of Arts in Leadership, accepted Christ in 1981, and was called into full time Christian service in 1982. Moses is an ordained minister of the Church of the United Brethren in Christ. His main passion is to train leaders. His life verse is Matthew 6:33, "But seek first the kingdom of God and his righteousness and all these things will be added to you."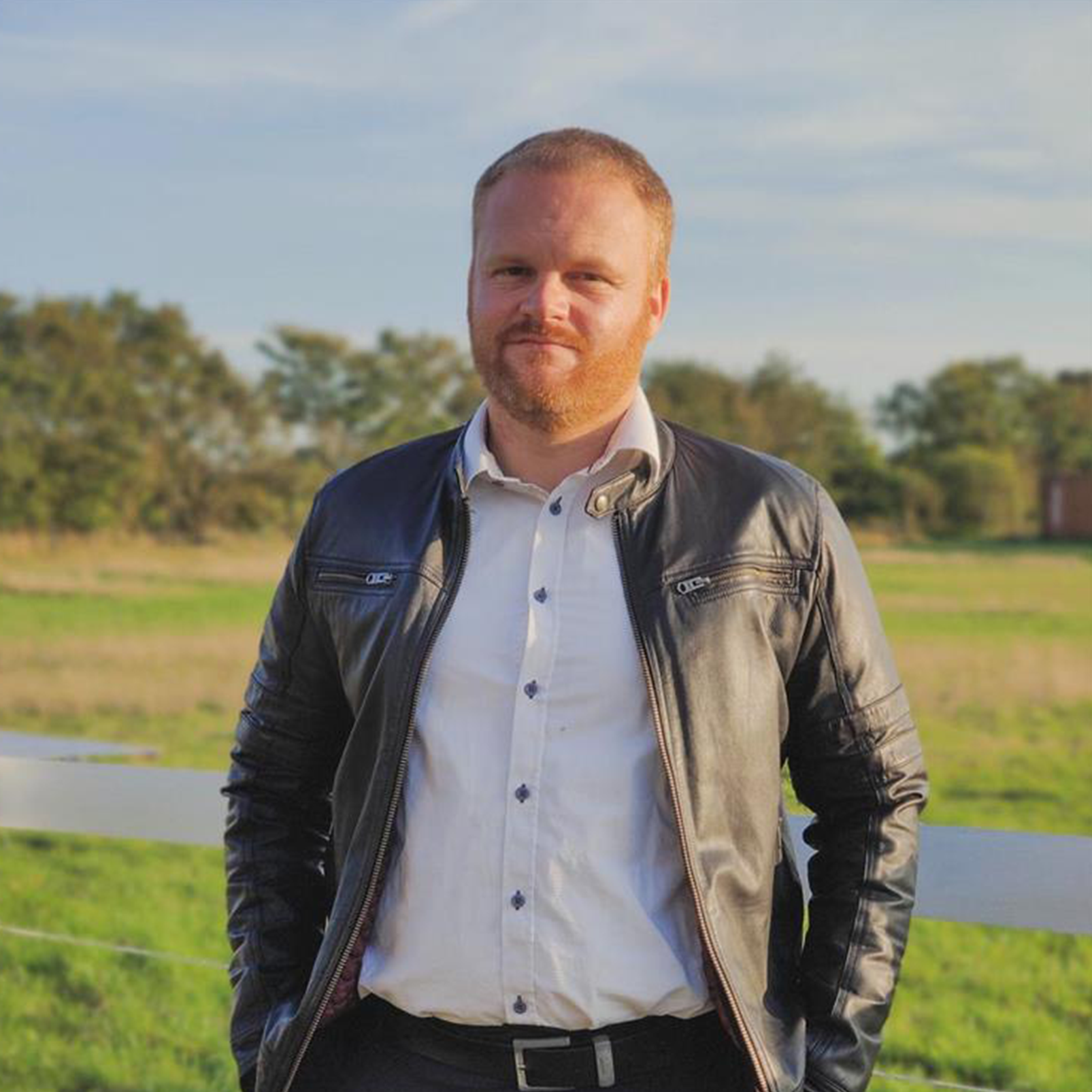 Jens Silkjær
Project Consultant
Jens Silkjaer is a Project Consultant and content matter expert on The Relay Trusts flourishing courses. He is a trained agricultural company leader. He has a great passion for Africa and was the co-founder of Farming 4 Life in Uganda and Togo in 2009. Through his engagement with Farming 4 Life he has many years of experience with development projects. He has been employed in The Relay Trust since 2019. Jens lives in Denmark.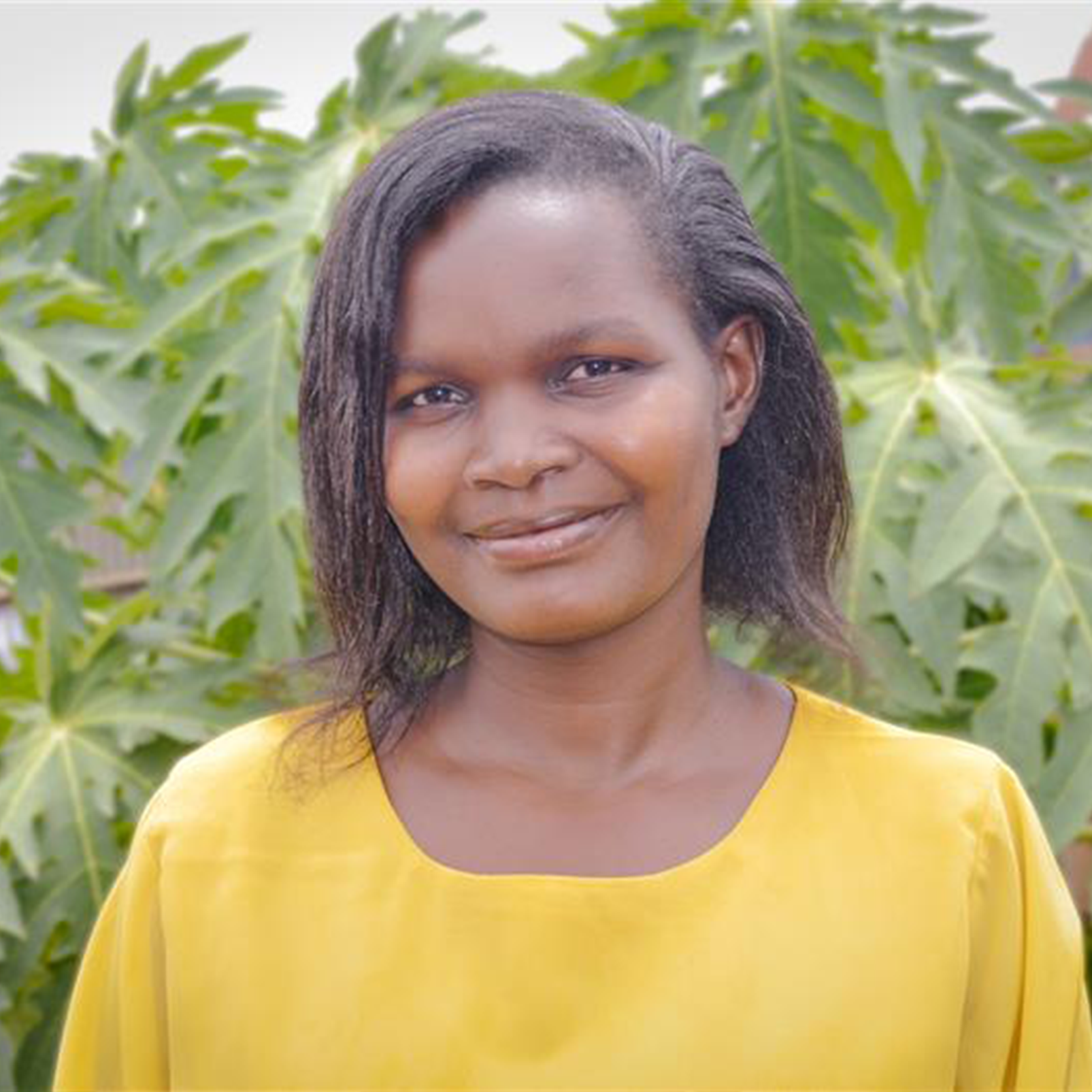 Lydia Achan
Project Coordinator
Lydia Achan works as a project Coordinator of The Relay Trust in Uganda. She is a graduate of Development studies from Uganda Christian University and also holds a certificate in Church Based Development Work from Diakon Højskolen Aarhurs, Denmark. She has been the coordinator of Farming 4 Life since 2010, with experience in monitoring, evaluation, finance training, workshop facilitation in rural and urban communities. She serves in the children ministry as a Sunday school teacher. Lydia lives in Uganda.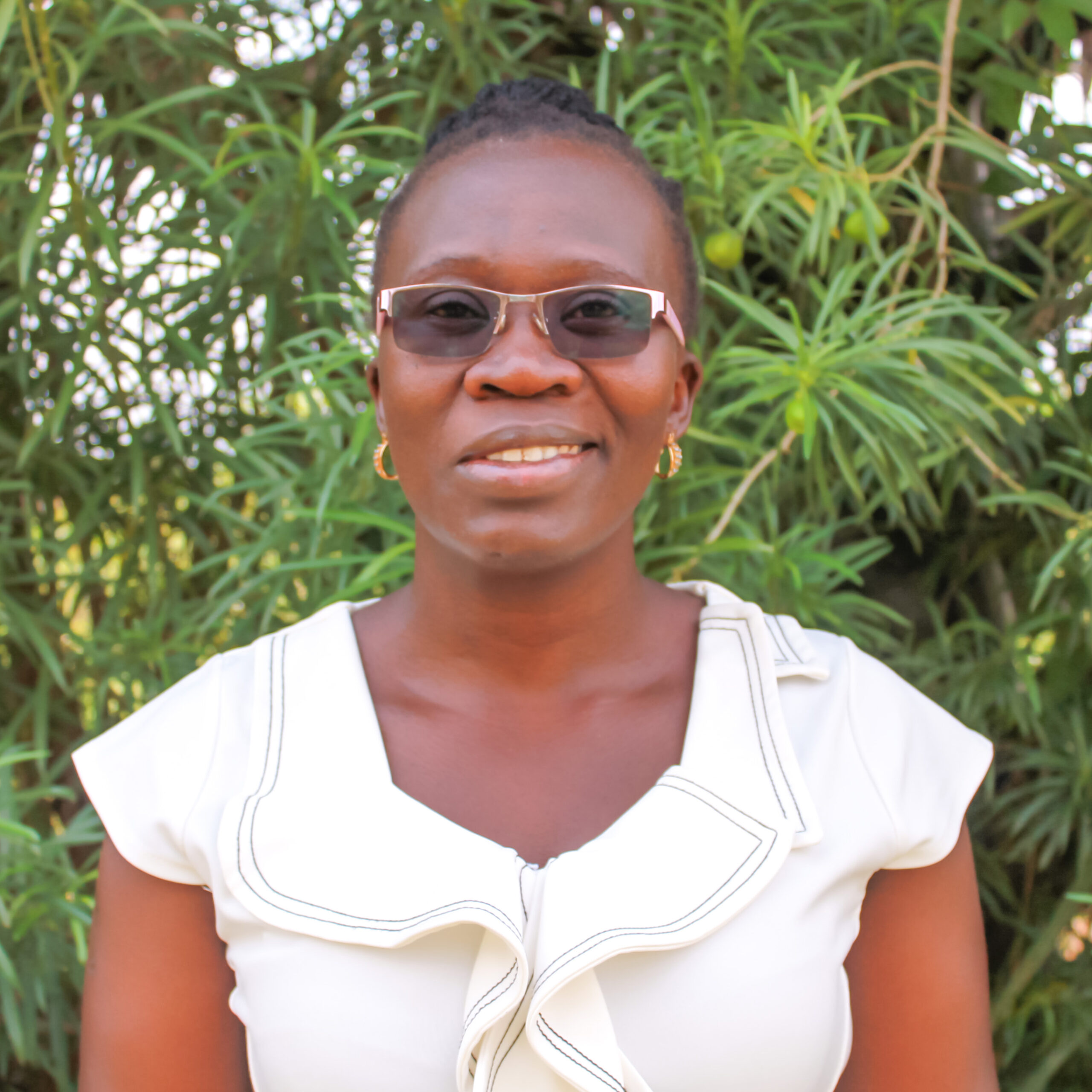 Victoria Awori Ogwal
Training Facilitator
Victoria Awori Ogwal is a training Facilitator. She holds a Master's degree in Business Administration. She has worked for Farming 4 Life as an accountant since 2011 and as a financial trainer in several countries. She is the subject matter expert on the Flourishing in Finance course and the narrating voice behind Great things with God and Christian Stewardship. She is a gospel musician and lives in Uganda.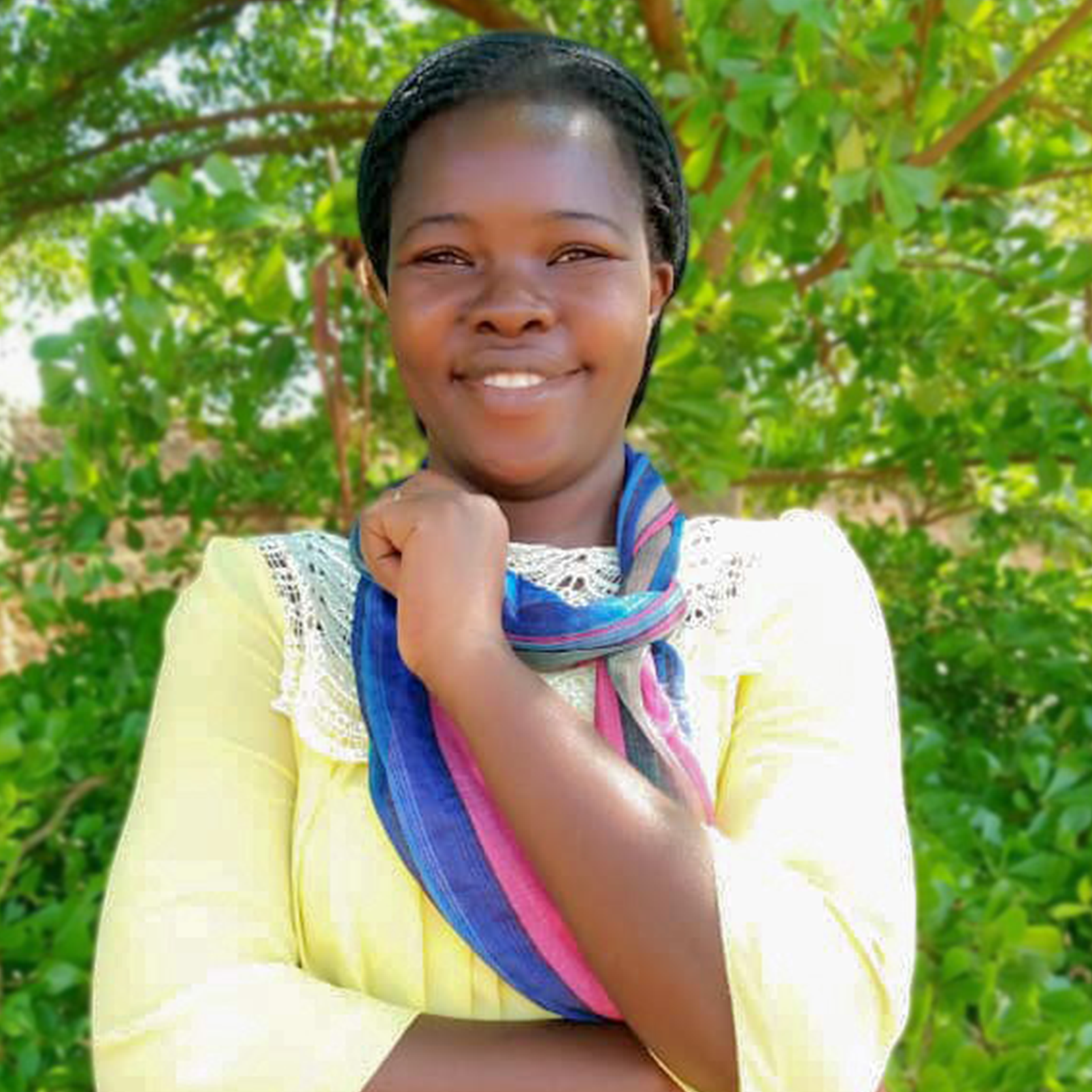 Gloria Angom​
Training Facilitator
Gloria Angom is the Training Facilitator and Course Coordinator in the distribution department of The Relay Trust. She has been working with Global Children Uganda as a coordinator, trainer, and counsellor since 2017. She holds a Bachelor's degree in Business Administration and international certificate on Church Development Work. She lives in Uganda.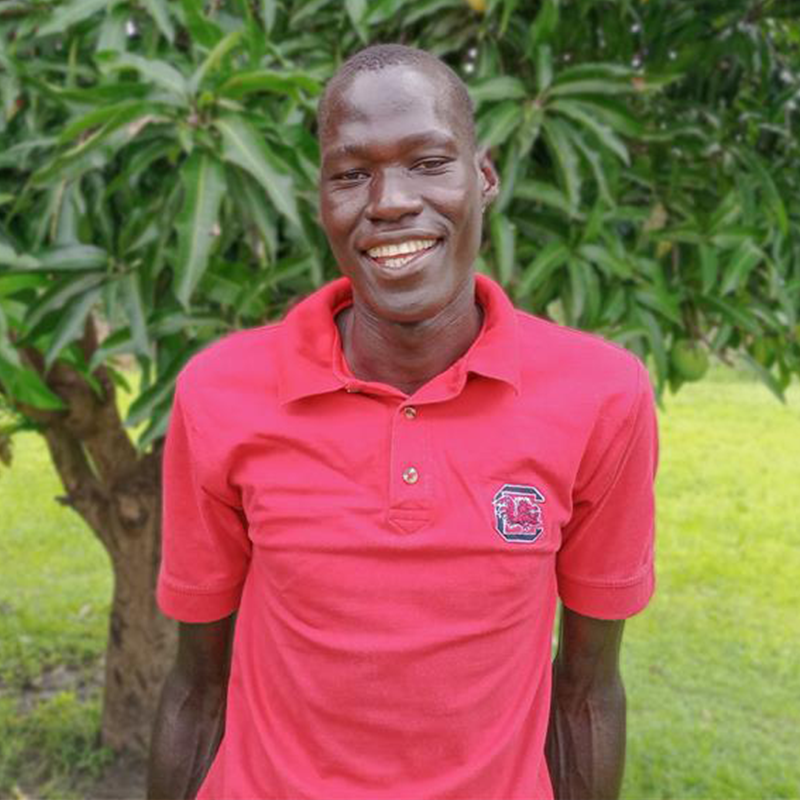 Emmanuel Opido
Training Facilitator
Opido Emmanuel is a training Facilitator with The Relay Trust and he is also a subject matter expert in the Flourishing in Farming course. He holds a diploma in Agriculture. He has been working for Farming For Life as a trainer of trainees and has experience in facilitating workshops and monitoring their progress. The training topics are health, nutrition, sanitation, income generating activities, VSLA, and agronomy. Emmanuel lives in Uganda.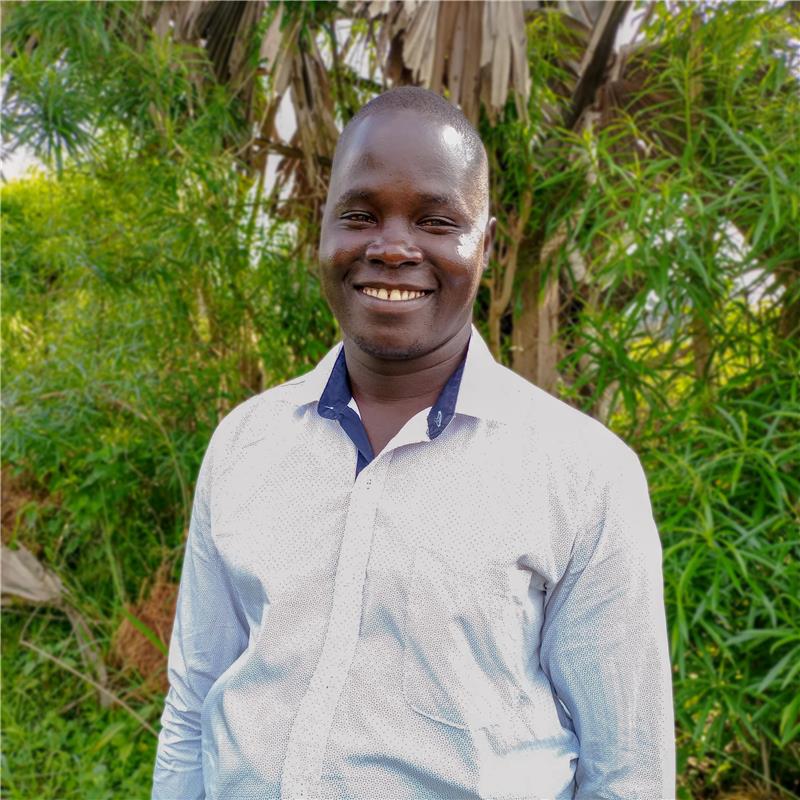 Kenneth Akoko
Training Facilitator
Kenneth Akoko currently works at The Relay Trust as a Course Facilitator. He is a certified Farming Gods Way trainer and a subject matter expert in the Flourishing in Farming course. He has vast experience in training and facilitating local and international participants on Farming God's Way, Health and Sanitation, Economic Empowerment, income generating activities, group dynamics, and he has been working in Farming for life since 2013 in hard-to-reach rural and urban community settings using the Biblical approach. He graduated in Public Administration and Management from All Saint University Lango. Kenneth lives in Uganda.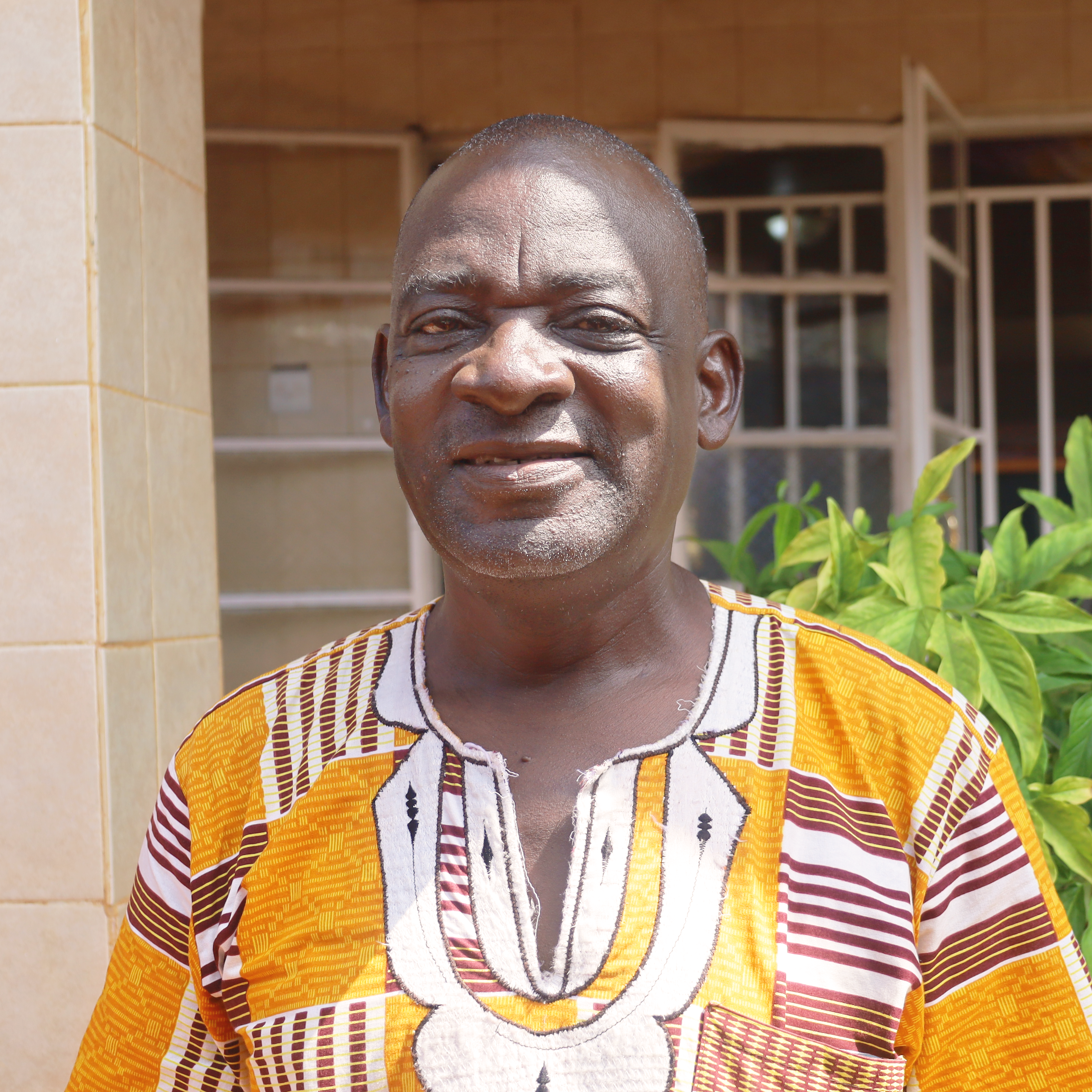 Istifanus Bala Bahago
Training Facilitator
Istifanus Bala Bahago is the TLT training facilitator in Sierra Leone. He holds a Master's degree in Theology, is an ordained minister with the Christian Reformed Church in Nigeria, and has served as a missionary in Sierra Leone for nine years. He has been involved in the TLT training for church leaders since 2013. He now lives in Abuja Nigeria but also serves The Relay trust in Facilitating TLT training for the clerics of the Anglican church in Sierra Leone.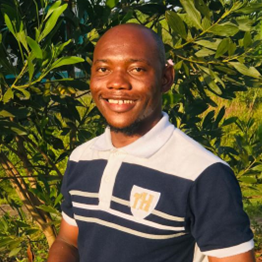 Anselm Desmond Nicol
Administrative Assistant
Anselm Desmond Nicol is the Administrative Assistant in The Relay Trust in Sierra Leone. He lives in Freetown, Sierra Leone. He holds a Bachelor of Arts degree in History and Political Science from Fourah Bay College, The University of Sierra Leone. He is highly motivated, willing to learn new things and adapt to any situation. He has been involved in youth initiatives, administrative management, national issues, planning, monitoring within the Anglican Diocese of Freetown, the community where he lives and the country at large.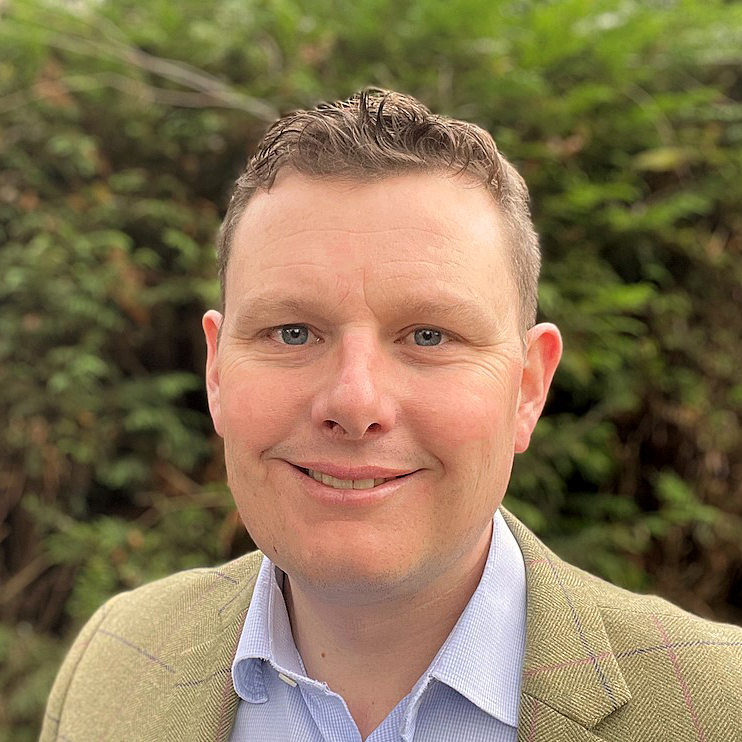 Doug Ingram
Head of Logistics and Information Management
Doug Ingram's primary roles are logistics and information management within The Relay Trust and he has spent 20 years working in those fields across the world. He was educated at St Andrews and Cranfield Universities.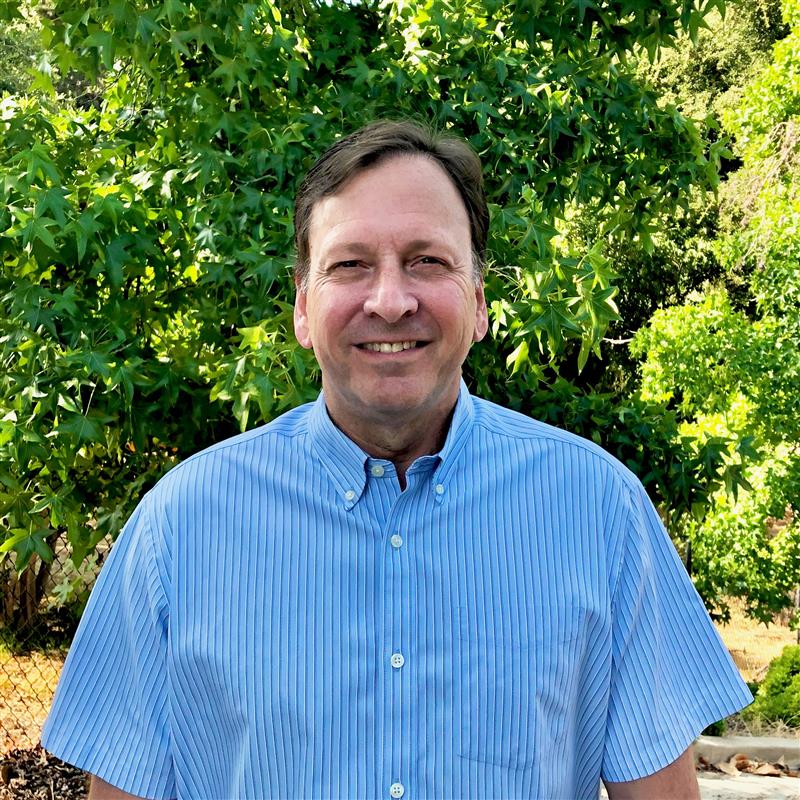 Tim Strauss
Project Manager
Tim Strauss works as the Executive Director of Kolo Group, a small technology focused mission whose purpose is to innovatively merge business and technology expertise with missions for transformation of the least reached. For 30 years, he served with Mission Aviation Fellowship (MAF) in Lesotho, Albania, Kazakhstan, and Turkey. His ministry and leadership roles have included aviation, IT tools and services, team building, strategic planning, identifying organizational culture issues, and impacting lives in a varied range of circumstances and settings. He holds a Master's in Organizational Leadership and is currently working on his Doctorate in Intercultural Studies with Fuller Seminary.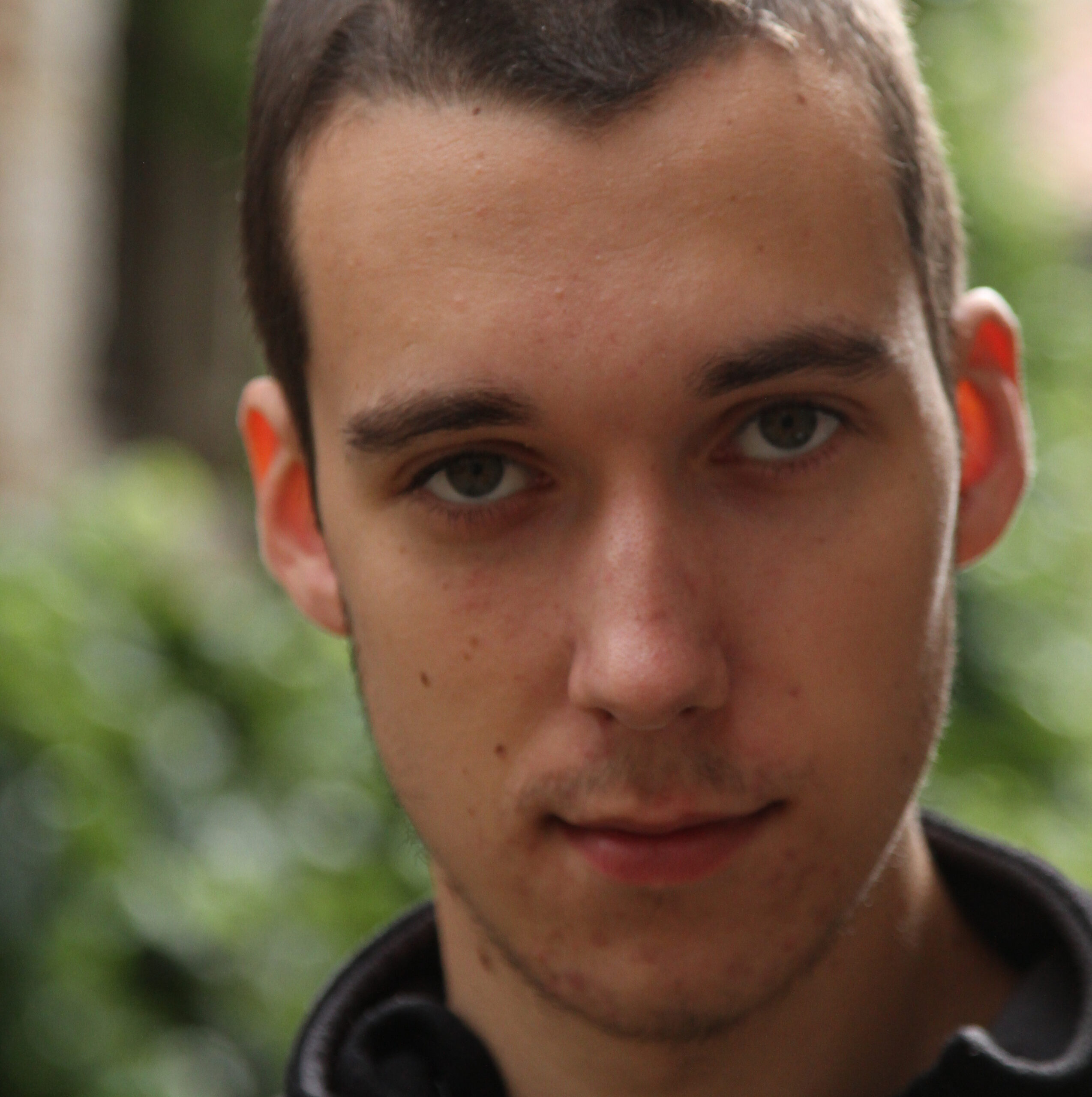 Léo-Nils Boissier
Developer
Léo-Nils Boissier is a developer at The Relay Trust's Systems Department. He is a French student from the region of Lyon. He is studying engineering and entrepreneurship in the university Paris Saclay.
Ben Grist
Systems team member
Ben Grist works in the Systems Department primarily focused on loading training material for The Well. He studied Mathematics at Southampton University, and Theology at Oxford University and is currently training for Ordination in the Church of England. Ben has a passion for seeing Biblical teaching and training made accessible to all, particularly through the use of digital media. Programmers​
The Relay Trust is using different programmers to solve different parts of the software and hardware development. The programmers are called in to solve specific tasks and normally work on short term contracts.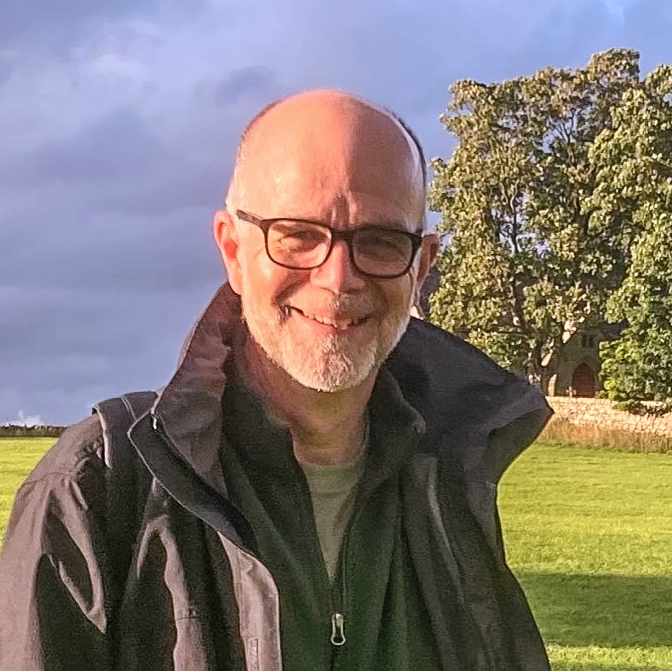 Charles Raven
Director of Relay 200
Charles Raven is the Director of Relay 200 which funds and develops grassroots training in the more challenging areas of the Anglican Communion. He was educated in Oxford and Durham with degrees in Politics, Philosophy & Economics and Theology. Since 1988, he has been an ordained Anglican minister and served as a missionary in East Africa from 2012 to 2016. He now lives in Oxford, but frequently travels in Africa.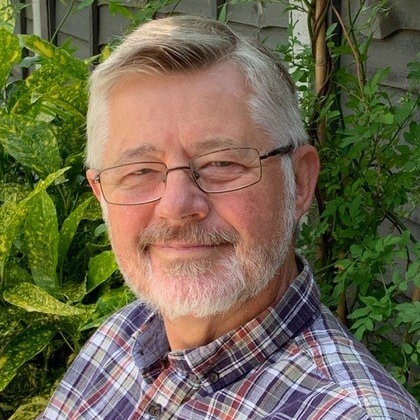 Andrew Wheeler
Relay 200 Consultant
Andrew Wheeler is an ordained priest in the Church of England. He and his wife, Sue, served the (Anglican) Episcopal Church in Sudan and South Sudan as mission partners of the Church Mission Society for more than 20 years. Andrew is a theologian and church historian and taught at Bishop Gwynne College, and founded the Theological Education by Extension Programme in South Sudan. With the late Bill Anderson he led the "Faith in Sudan" project, researching and writing with Sudanese colleagues on the history of the Church in Sudan.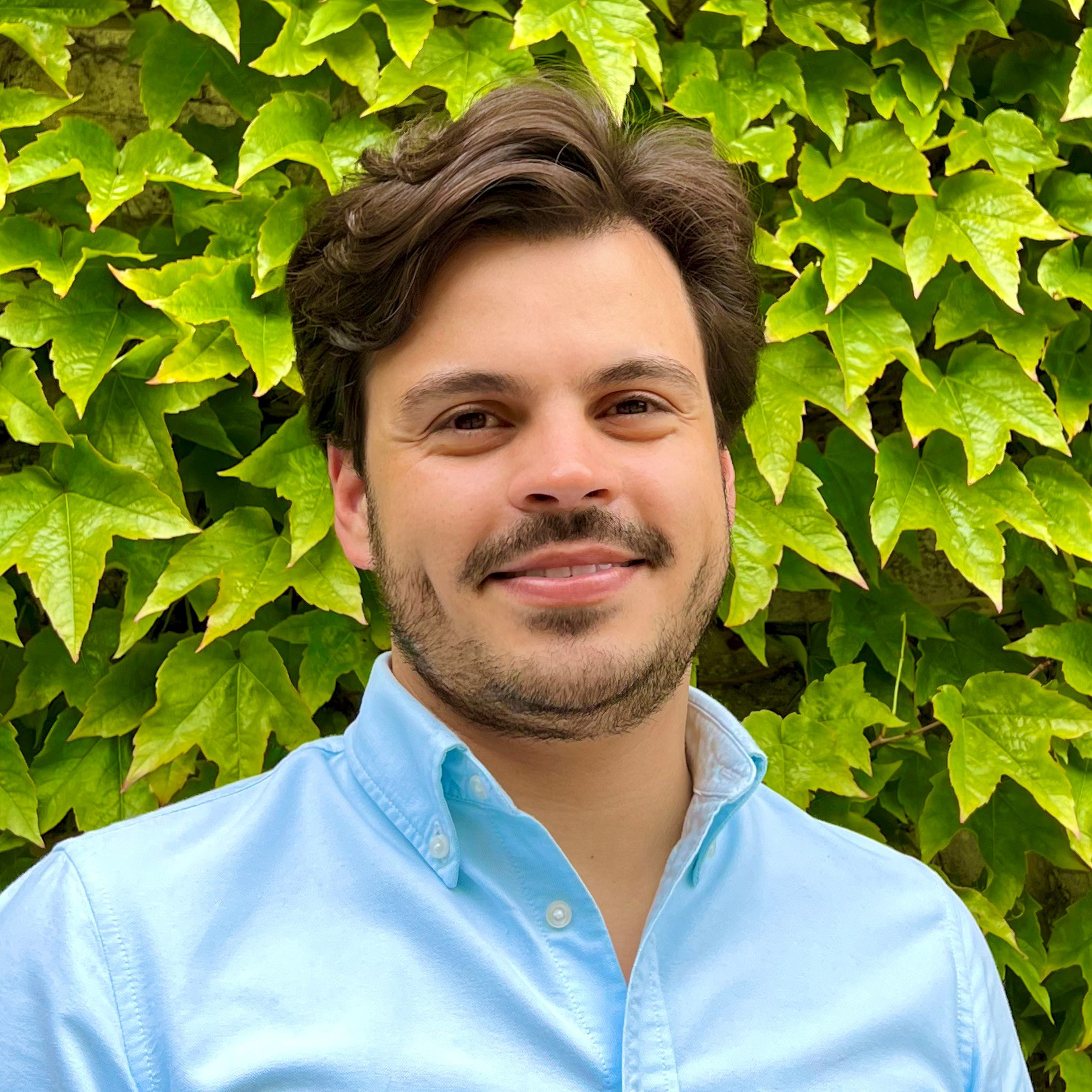 Daniel Magagnin
Project Management Assistant
Daniel Magagnin is the Project Management Assistant for The Relay Trust, working within the Relay 200 department, as part of the Development Team. He studied Education at university and specialised in leadership and management in the education sector, where he has also gained more than 10 years of experience in such capacity. Daniel lives in Oxford and is currently studying towards a Bachelor of Theology degree at Wycliffe Hall, Oxford University.