Visit to Sierra Leone in July 2022
Alex Klausen (ABK), Doug Ingram (DI) and Issa Maguey (IM) visited Sierra Leone (SL) from 19-31 July 2022.  During the visit they spent time in both the Anglican Dioceses of Freetown (ADF) and Bo (ADB), as well as conducting Well testing, and conducting Mount Zion (MZ) Committee Meetings. 
During the team's time in Freetown, we were able to meet with Bishop Thomas Wilson prior to his departure to the UK for the Lambeth Conference.  It was wonderful to talk through the plans for the diocese, about Mount Zion, and also some upcoming changes in the Relay Trust.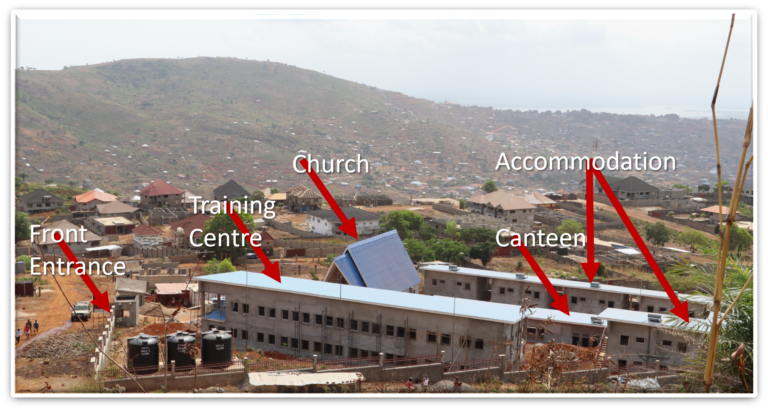 Whilst in Freetown the team visited the Mount Zion Training Centre.  Mount Zion is a project that the Relay Trust has been conducting with the Diocese of Freetown.  Mount Zion is designed to be the Internal Province of West Africa's bilingual residential practical ministry training centre.  The build is very near completion and is due to open for students in October 2023.  This is a very exciting project.  Please pray for the teams supporting it.
The team then moved across the country to its second city Bo.  There the team were welcomed by Bishop Solomon Scott-Manga and talked through some of the challenges and opportunities faced by the diocese.  The Bishop then gave some members of the team a guided tour of the key sites in the diocese and then supported the opening of the Mount Zion Committee Meetings.
The committees meetings were the second time the teams had met, following some initial meetings in Freetown in April.  The three committees discussed the development of the Mount Zion Constitution, how the site will be administrated and financed, and perhaps most importantly how it will be administered.  The meetings were attended by representative from Guinea, Freetown and Bo dioceses.  They proved hugely successful and will be followed by further discussion in Conakry in November.
On the team's return to Freetown, Alex led a review and re-start of testing for the Well System.  The system allows facilitators to train students with digital media away from an internet connection – enabling theological training in some of the most difficult to reach parts of the world.  It uses specifically designed course that allow preferred aural learners to thrive.  The testing will initially be reviewed in September.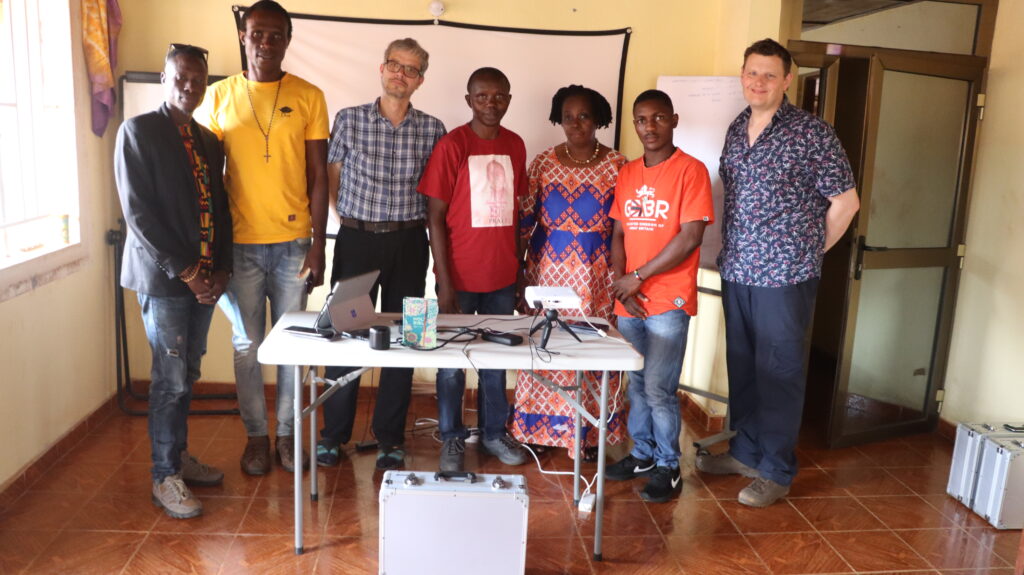 As always the team was impeccably hosted by our partners and we thank them all for looking after us throughout the visit.  Please pray for the churches in Freetown, Bo and the whole of the Internal Province of West Africa.  Looking forward to visiting again soon.