Whistlestop tours to the Province of Alexandria – September/ October 2022
Whilst taking advantage of the long connections in Cairo going to and from Sudan in September and October 2022, Doug Ingram met with members of the Episcopal Province of Alexandria.  The Province of Alexandria has been newly formed following the separation from the Province of Jerusalem and the Middle East.  The Province partners with the Relay Trust in some of its poorest dioceses, such as Gambella (in Western Ethiopia), and perhaps in the future in countries such as Chad and Mauritania.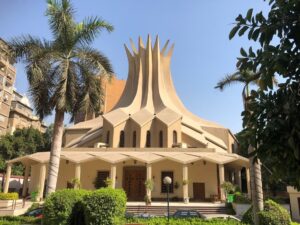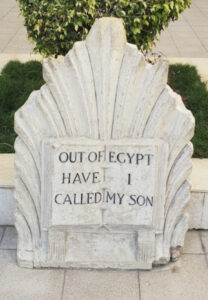 During the first stopover, I met with the Primate and we discussed the situation in the Province and the potential future work of the Relay Trust in areas such as Gambella.  This overview of the Province of Alexandria and the Anglican diocese of Egypt, helped me gain a far better understanding of the church and where the Relay Trust might be able to help.
I was then was given the most uplifting tour and explanation of the amazing work Refuge Egypt is doing for refugees from conflicts all over Africa and the Middle East.  We worry about migration a lot in Europe, but in the cathedral compound in Cairo, I saw people lovingly receiving the most in need. Helping provide work, medical care and the simple dignity of being accepted.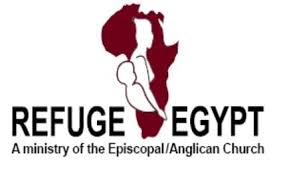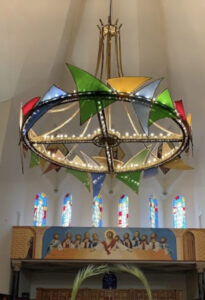 During the second stopover (after visiting Sudan and Kenya), I was wonderfully host by the Alexandria School of Theology.  During the visit I discover the hub and spoke setup of the School, with a main campus in Alexandria and smaller training centres in Gambella, Cairo, Upper Egypt, and Tunis.  Communication appeared to be the key need to make a college, such as AST function effectively, which is an area the Relay Trust may be able to help with in the future.
Finally I had the pleasure of visiting the Nuba Mountains Bible Institute in Cairo, where I was again amazed by the active mission to support the training of pastors for the Sudanese Church, both in Sudan and for the diaspora.  One of the most interesting aspects of the Institute was their syllabus, which focused not just on theology and practical ministry training, but also provided an element of 'tent maker' training, to enable their graduates to also earn a living while conducting their ministry.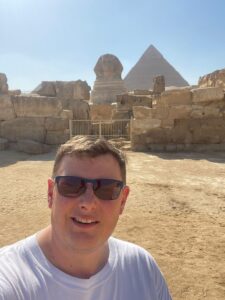 Please pray for the church across the Province of Alexandria and for those going through training at the Alexandria School of Theology, both for their studies and their future ministry.