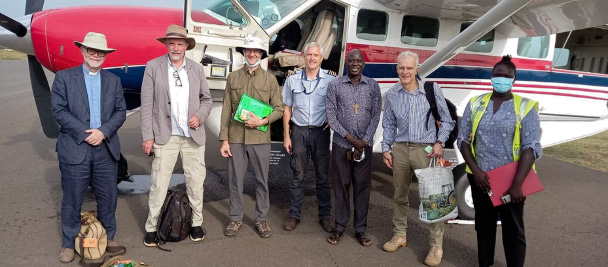 Out of a population of some 12 million, 5 million South Sudanese belong to the Episcopal Church of South Sudan (ECSS) which is part of the worldwide Anglican Communion. Since independence in 2011, South Sudan has suffered from a three-year civil war and endemic inter-communal violence along with frequent drought and flooding. In this volatile and traumatised society, the ECSS is one of the few organisations which still operates across the nation and retains the respect of the population at large.

Strengthening gospel witness and bringing lasting change in this situation must focus on training catechists and evangelists who serve at the grassroots. It is these men and women, rather than the ordained clergy, who lead most congregations week by week, but many have no formal training. 

The Relay Trust is working with the Primate, Archbishop Justin Badi Arama, to develop and resource a nationwide lay ministry training programme and he invited Neil Smith, Chairman of The Relay Trust and me to visit South Sudan last month. We were joined by Mr Simon Tustin, Executive Officer of Anglican International Development, UK and his Australian counterpart Canon Tim Swan of Anglican Aid, based in Sydney. Church strengthening is a major development priority for both organisations.
Chaima College in Maridi, South Sudan
Lay ministry training needs to be integrated into a strategy for training at all levels, so we began with a visit to Bishop Gwynne College in Juba which teaches students up to degree level and acts as a hub for theological education across the whole of the ECSS. As road travel is dangerous and time consuming, we then flew with Mission Aviation Fellowship (MAF) to regional training centres in Northern Bhar Al Ghazal (Aweil), Central Equatoria (Yei and Kajo Keji), Western Equatoria (Maridi) and Renk (Upper Nile). 

Two colleges have been forced into exile in Uganda by insecurity, but Kajo Keji Christian College returned in August and has a fine well-kept campus. On the other hand, Bishop Allison College in Yei is still in exile, but is expected to return in February 2022, though its buildings are in poor condition.

All the colleges face common problems of underfunding, inadequate residential accommodation, lack of internet access and in some cases very limited libraries. Although little lay training is done now, it is important that they are in good shape not only for training pastors to certificate and diploma level, but also for acting as regional training hubs for lay training at diocesan bible colleges.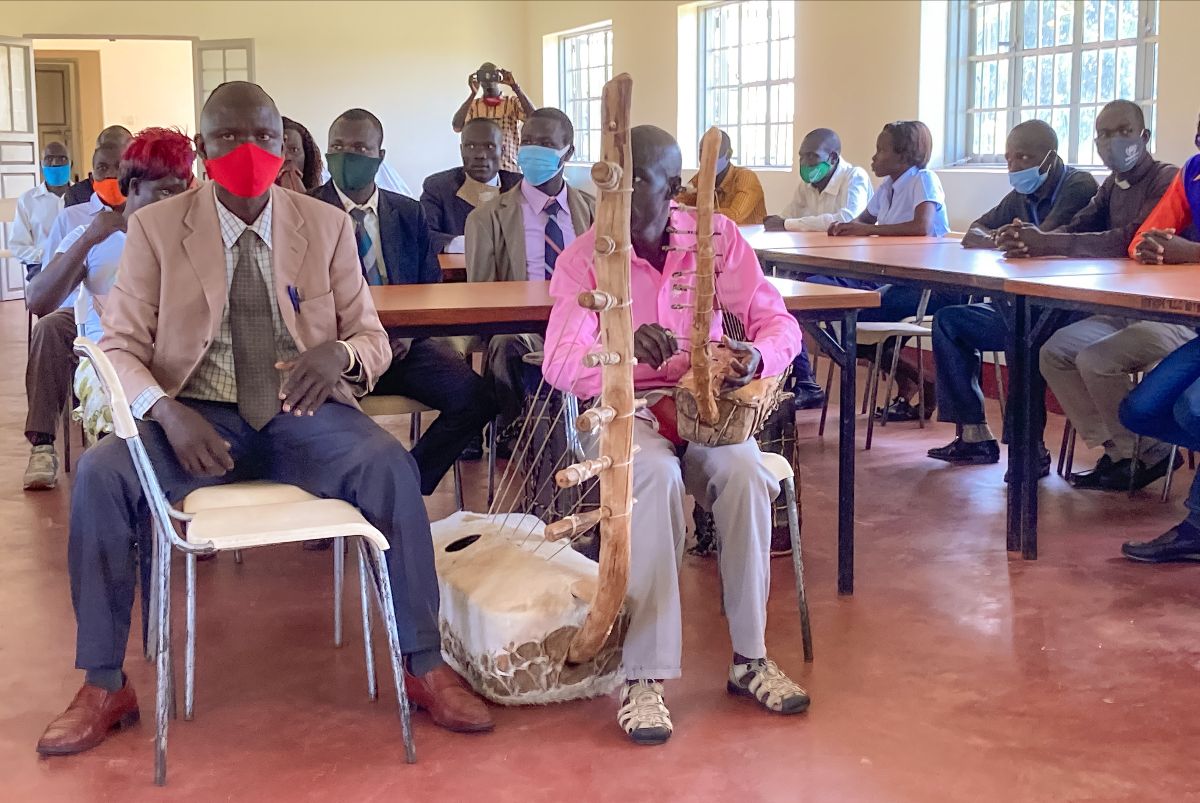 Students at Kajo-Keji, South Sudan
The way forward is likely to be primarily through extension programmes where students come to a local training centre for a few intensives each year, followed up by distance learning, but the Lainya Vocational Training Institute in Central Equatoria is pioneering an innovative approach in which students are trained in a skill by which they can be self-supporting, such as building, tailoring or agriculture, as well as receiving the essential biblical formation and skills training they need for pastoral and evangelistic work.

Our brief time with the ECSS could only give us a snapshot of this troubled nation, but it underlined for us the Church's resilience and commitment to Christ. It has grown hugely despite decades of disruption and deprivation, and we were continually surprised to find that things were better than we had expected. We count it a great privilege to be in partnership with these faithful brothers and sisters in Christ in a place where God is still very much at work.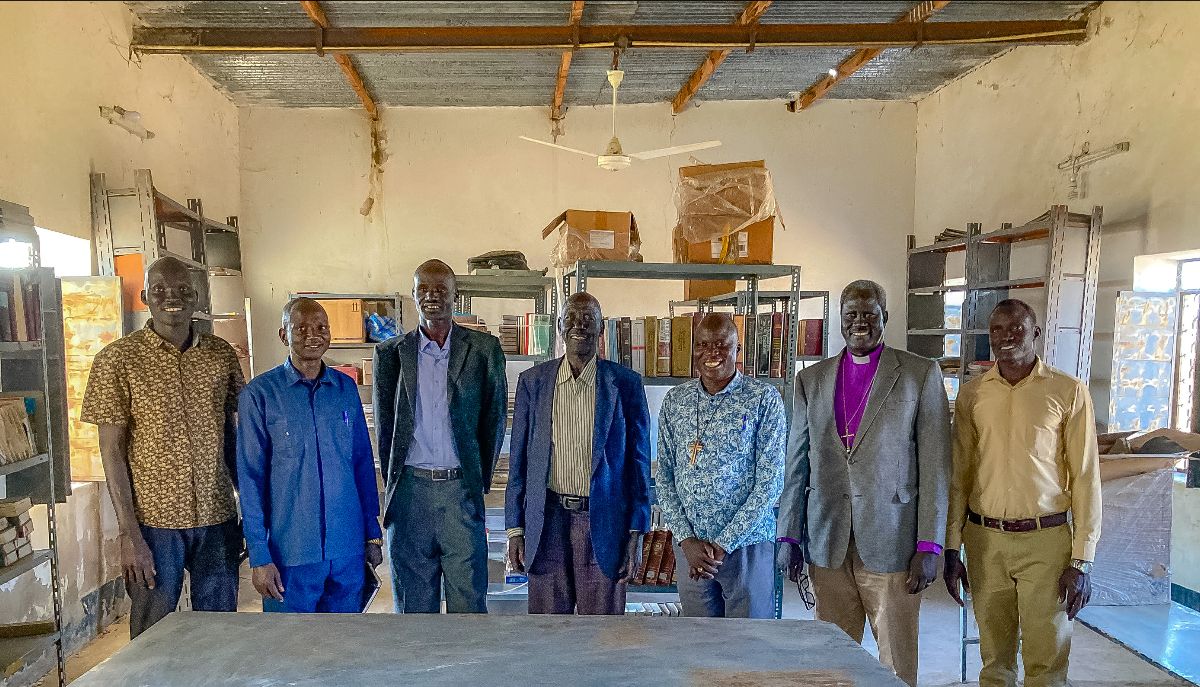 Teaching staff at Renk Bible College, South Sudan
Subscribe to our Newsletter
You might also be interested in these articles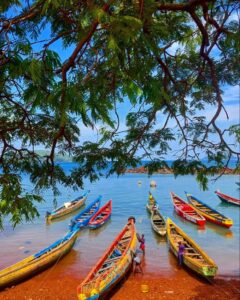 Articles
Final year visit to the Church of the Internal Province of West Africa Doug Ingram continued to develop the Relay Trust's relationship with the Internal
Read More »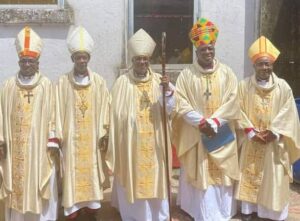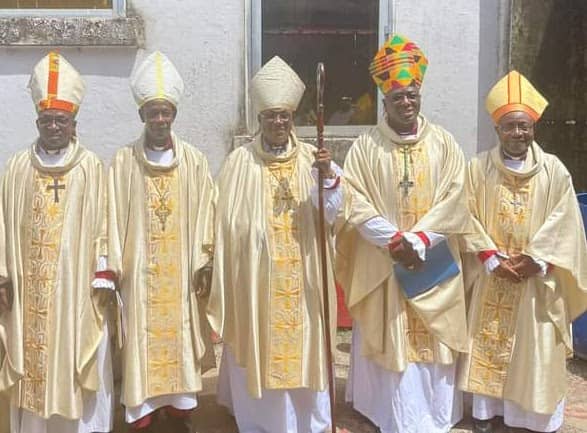 Articles
The Internal Province of West Africa Synod in Guinea Charles Raven and Doug Ingram recently had the pleasure of travelling to Conakry in Guinea to
Read More »